Visit Us
RESERVATIONS ARE REQUIRED.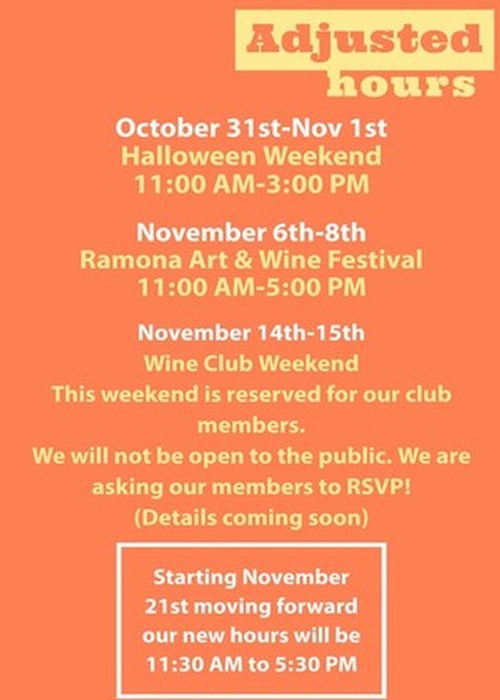 If you'd like a lunch waiting for you at the winery please place your order before 2 pm the day before your visit at : https://somethingdelicious.net/services-menus/
Courtesy: Regan Elizabeth Films
​​Located in the heart of Ramona Valley, Milagro is only 25 Miles North East of San Diego. After a short 50 minute drive through beautiful scenic landscapes you arrive at our property and feel instanly transported. You can enjoy wine tasting at our newly rennovated tasting room, hike the vineyards, play a game of Bocce Ball or simply sit back and relax with a bottle of wine and take in the beautiful vistas.