Estate
Situated at 2,400′ elevation and bathed in Southern California sun, Milagro enjoys warm days and cool nights, an idyllic climate for producing flavorful grapes. Our 110 acres includes drip-irrigated, drought-tolerant vines, with 11 different varietals, an organic farm, abundant fruit and nut orchards and a stunning crush house and wine cave. Tucked into the Ramona Valley, our property features a naturally rolling landscape dotted with impressive granite boulders and Coast Live Oak trees and is nourished by deep onsite wells and granite-rich soil.
Milagro embodies the essence of our commitment to working in harmony with our land.
Vineyard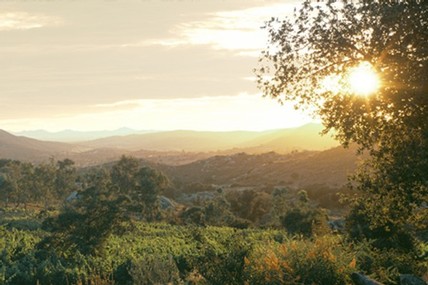 Milagro has more than 10,000 vines, with 11 different varietals, planted throughout our 110-acre property. Our rich soil, hilly terrain and idyllic climate imbue our wines with qualities unique to our Ramona Valley.
Organic Farm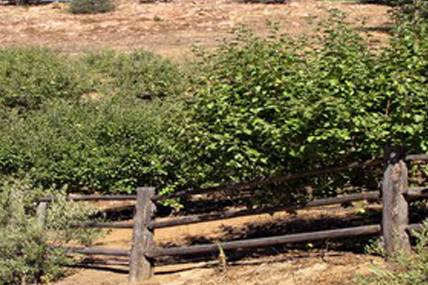 Our property includes a 1-acre organic farm that grows a variety of produce exclusively for Whisknladle Hospitality restaraurants and our Tasting Room guests. Milagro is also home to a multitude of fruit and nut trees.