December 22, 2016 |
Megan Creed
Believe it or not, Christmas is only days away! This is the time when we look back and reminisce on the good times we experienced during the year. Kylie and Donovan's April nuptials are one of those celebrations from 2016 that is a highlight for the Milagro team. From the beginning, we had a connection with both them and their families that only made their day that much sweeter.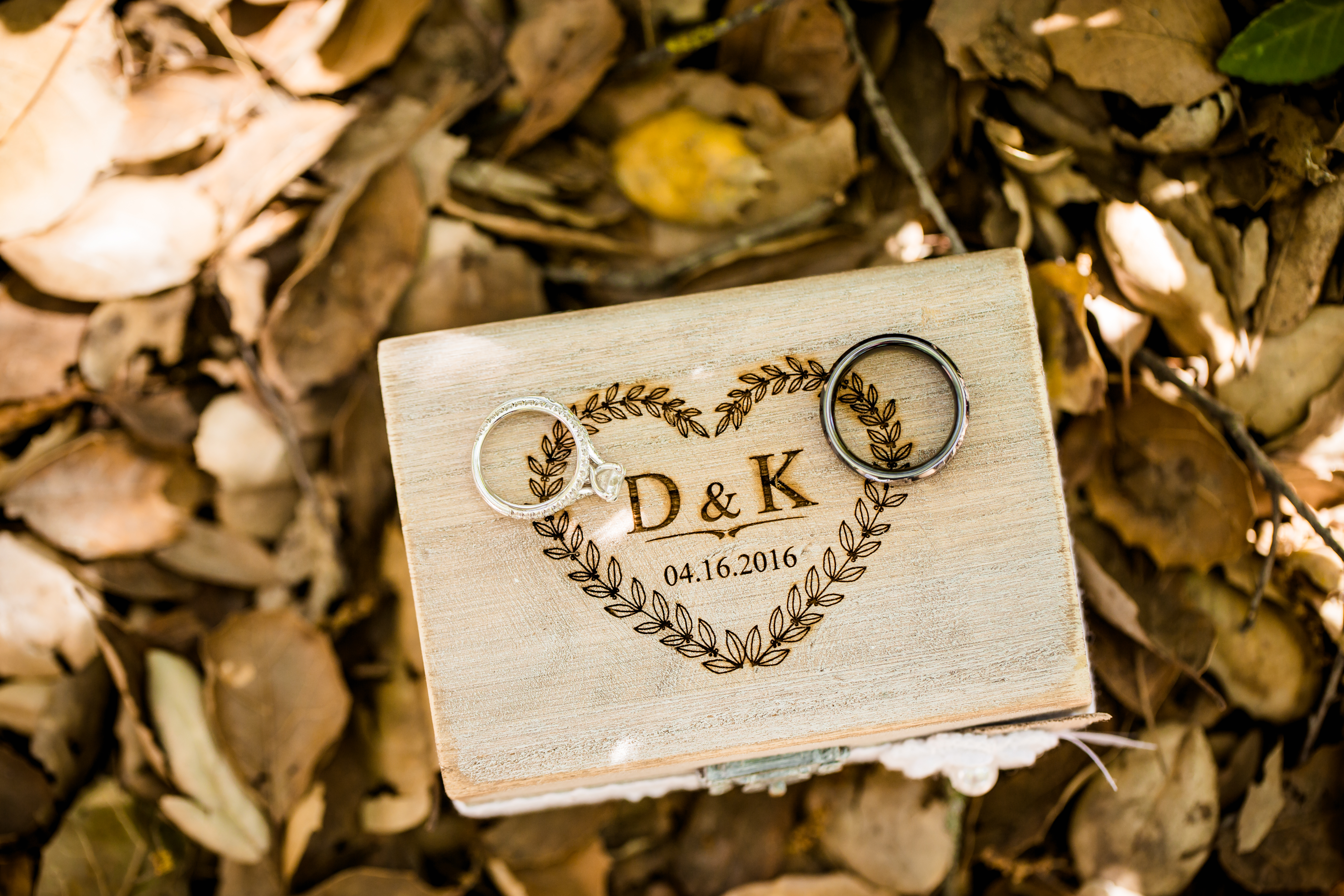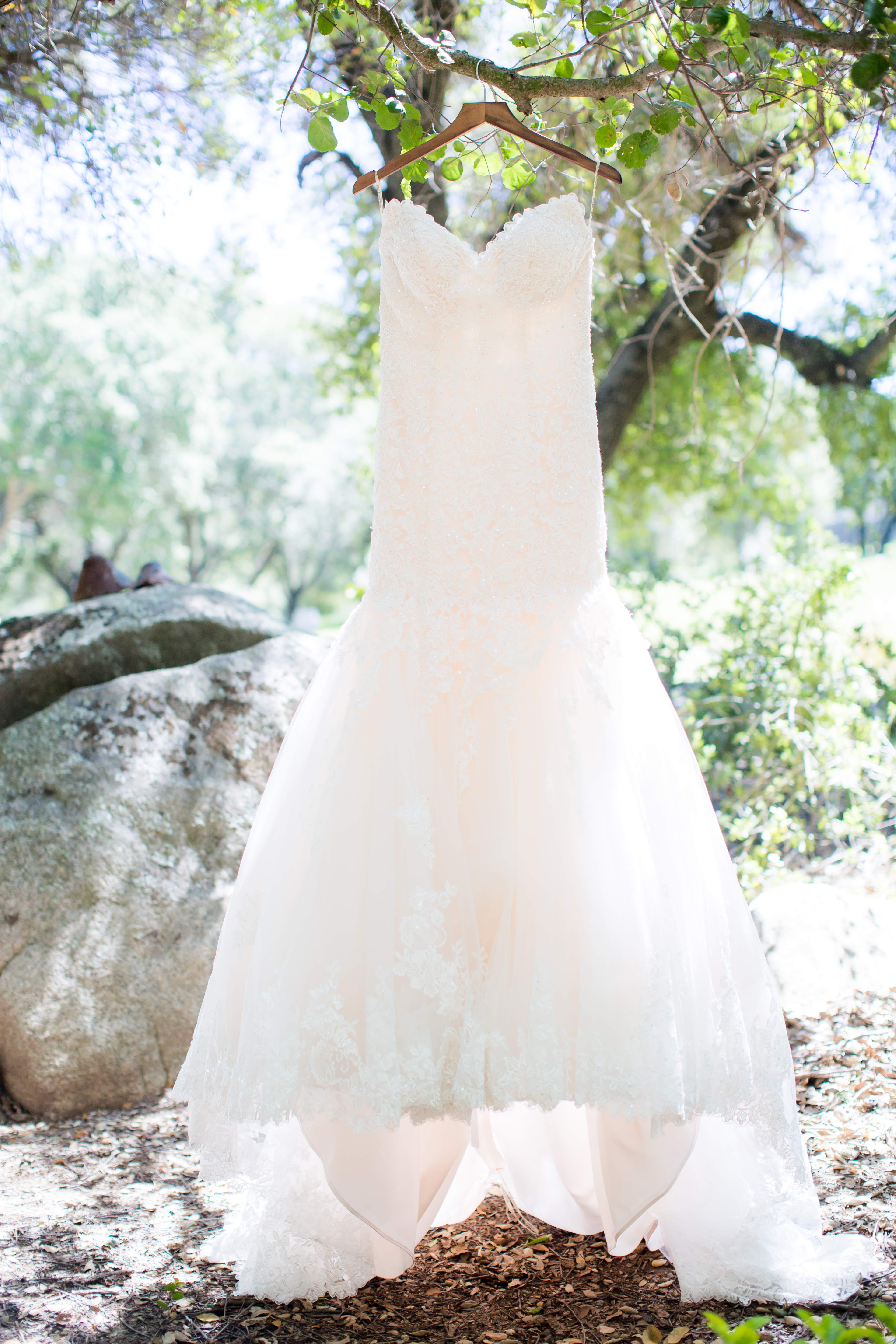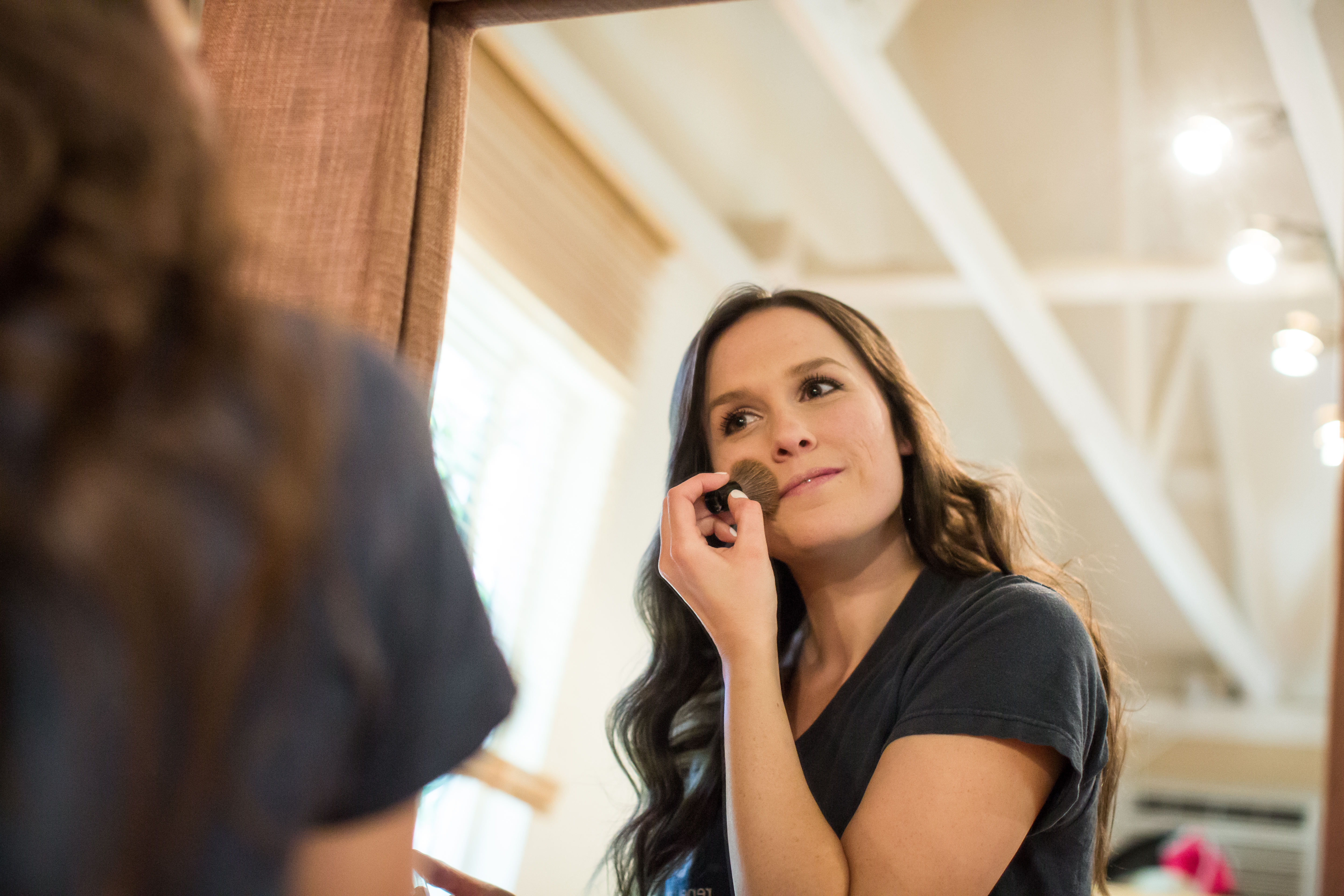 Kylie, along with her mother, sister, and bridesmaids, chose to spend the morning preparing for the day onsite in the Bridal Cottage.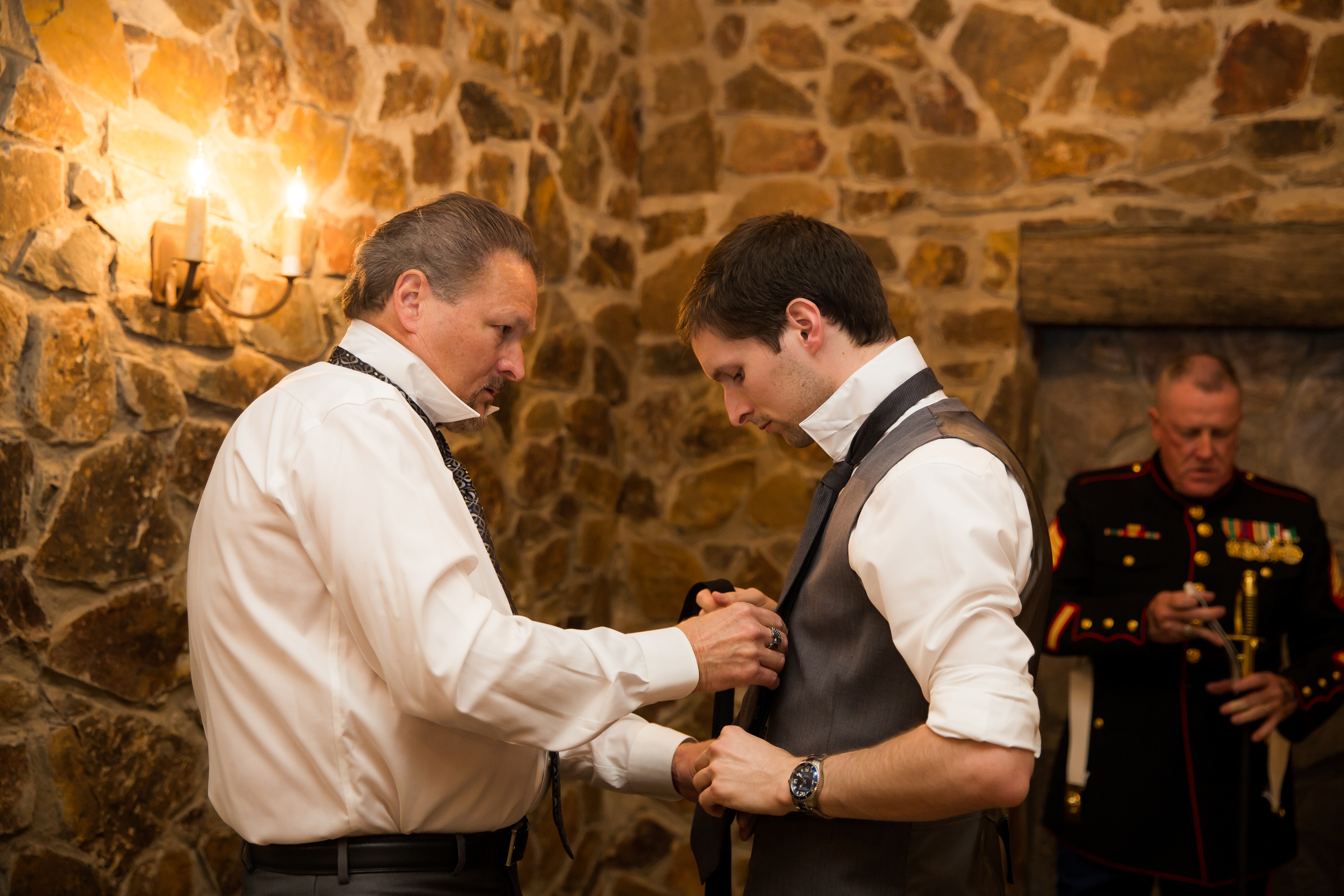 Donovan also chose to get ready onsite in the Wine Cave (or as we enjoy calling it - the man cave!) with his father, groomsmen, and Kylie's stepfather.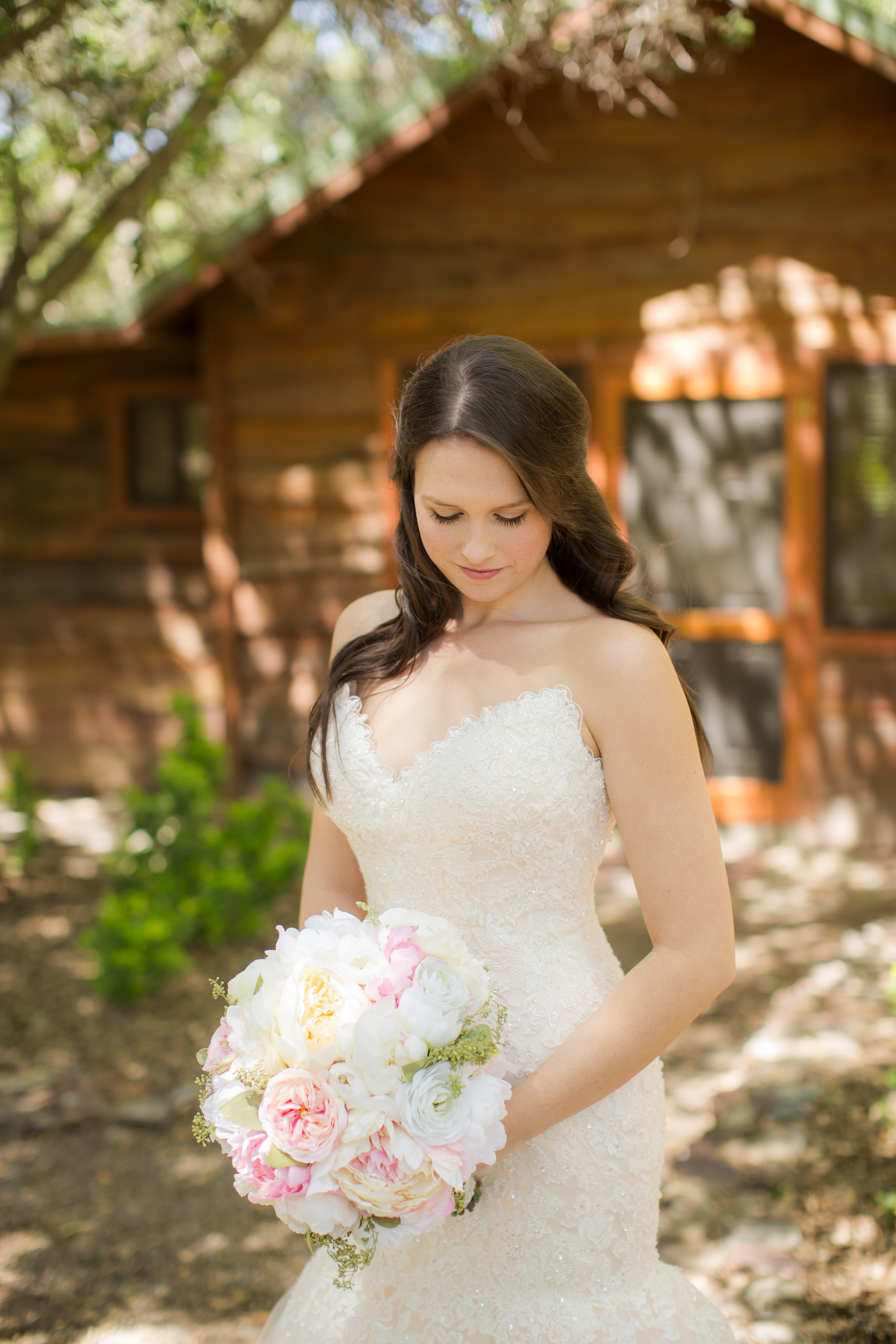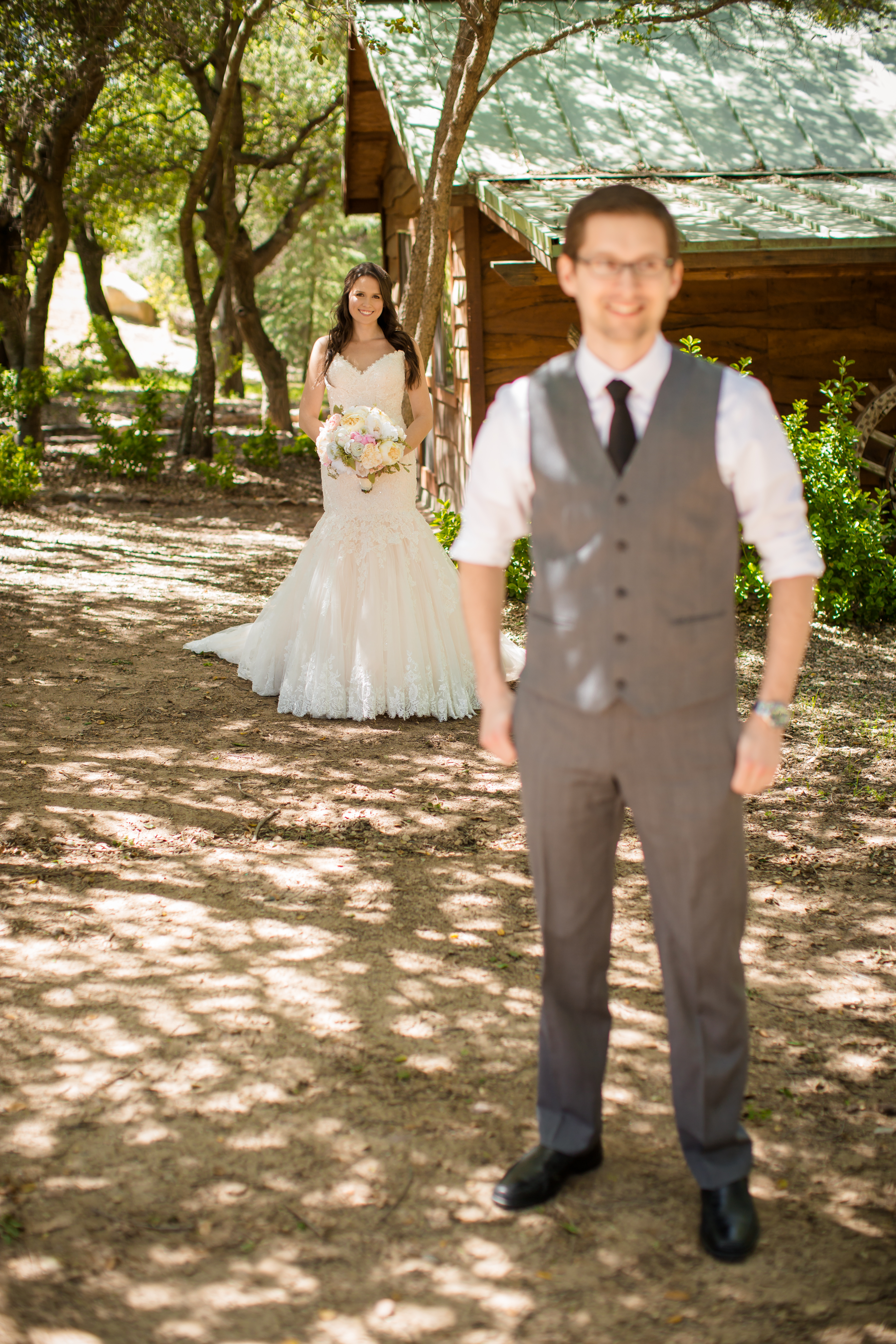 The "First Look" always brings out pure emotion and the look of sweet surprise on Donovan's face when he sees Kylie makes for a sweet photo op.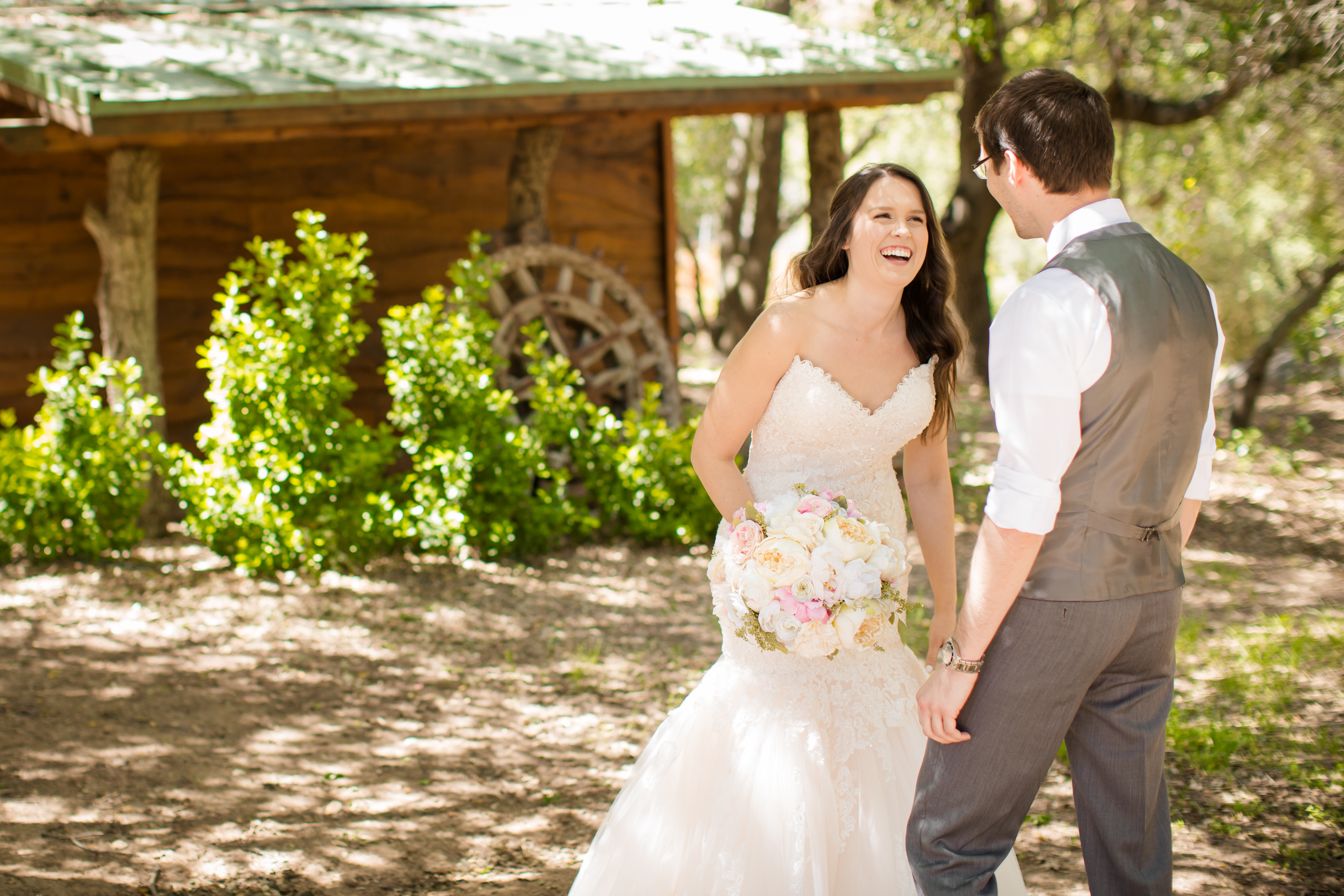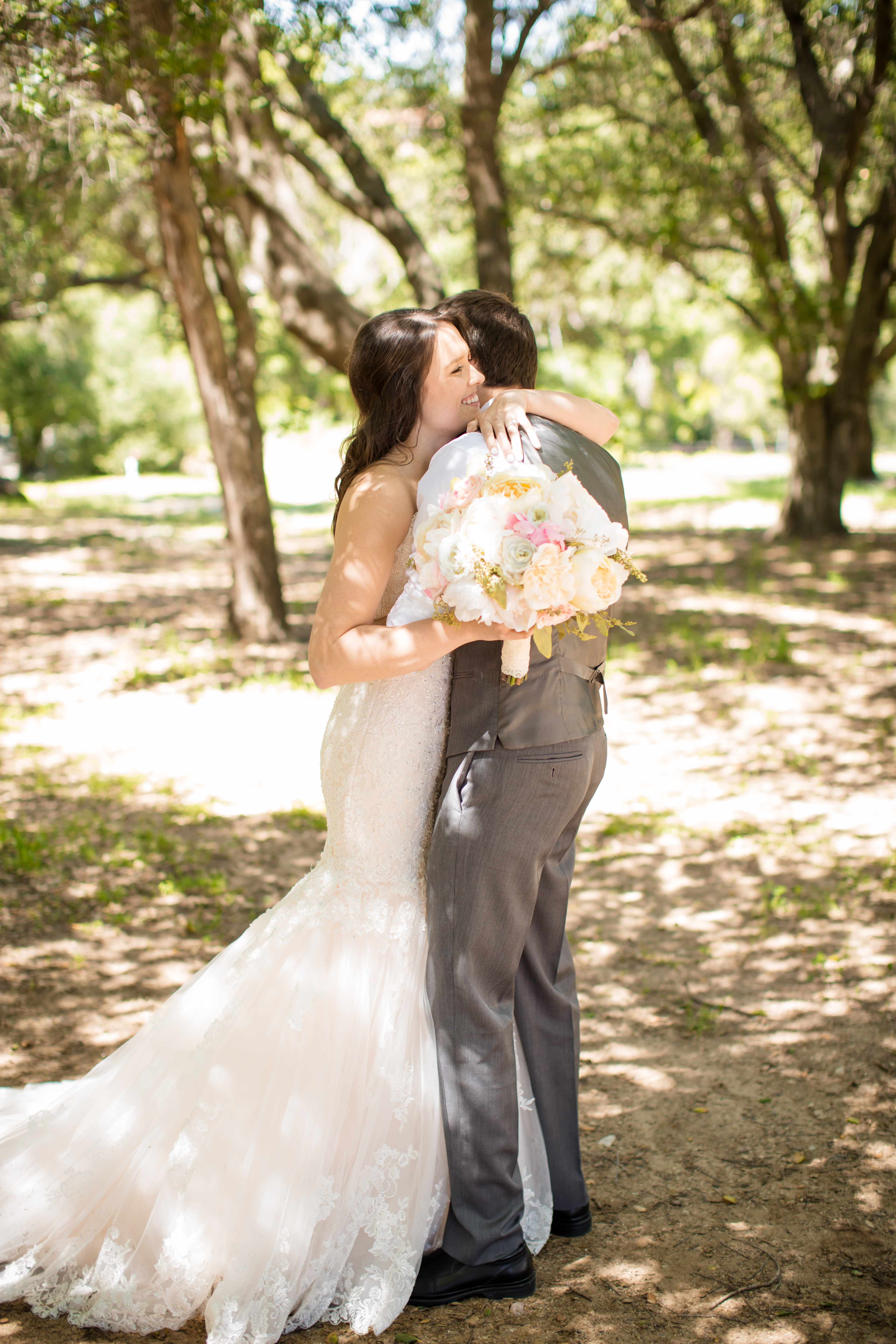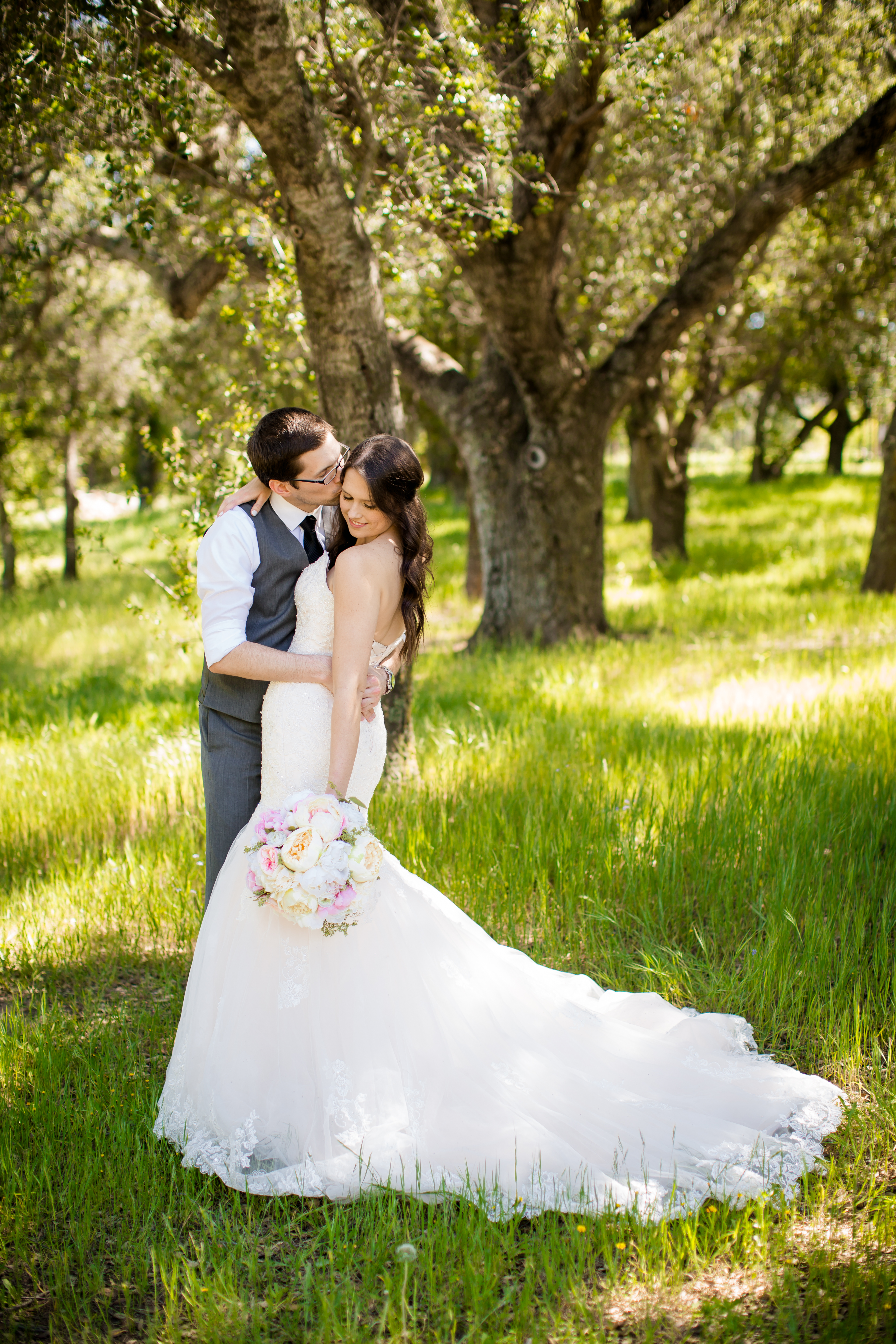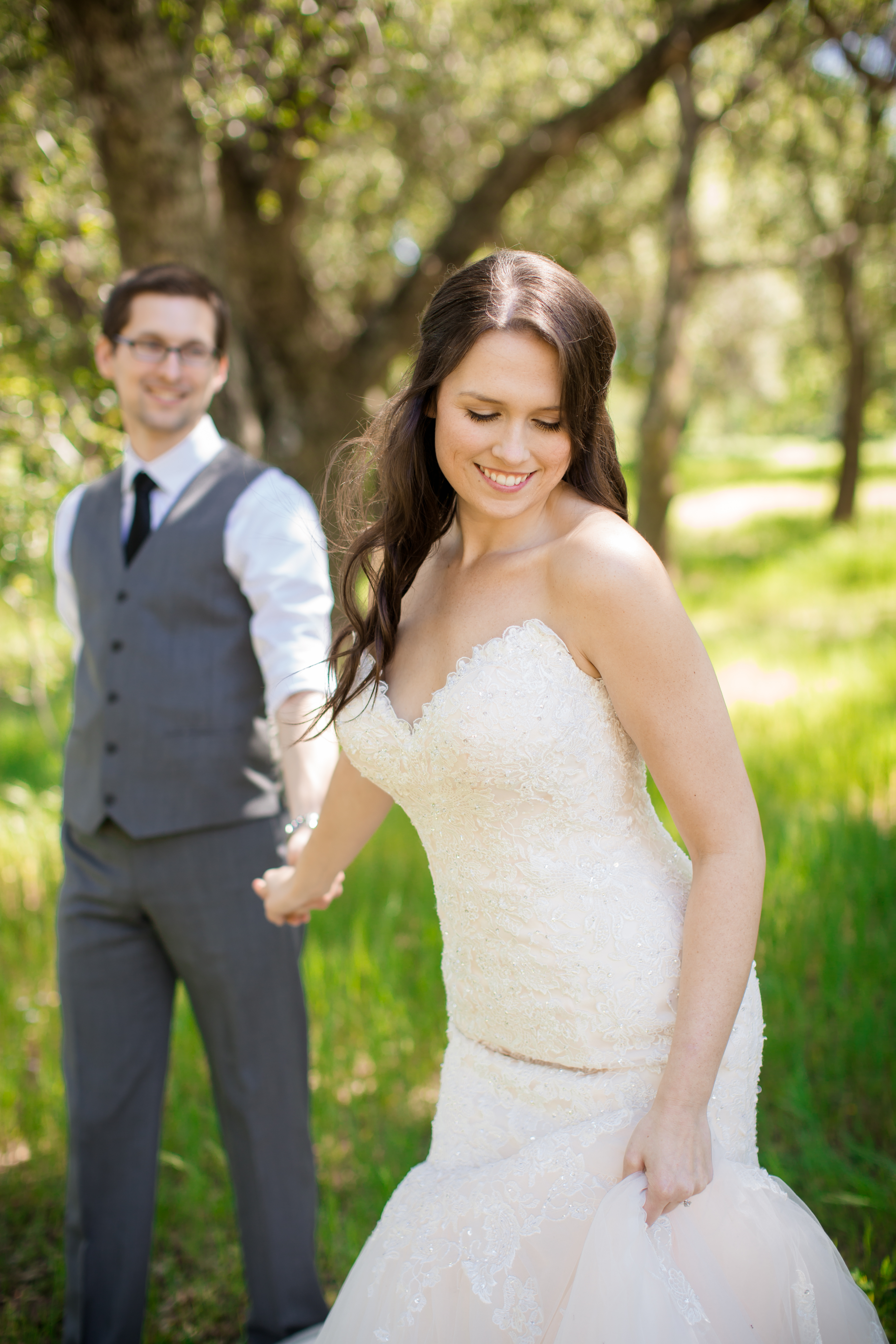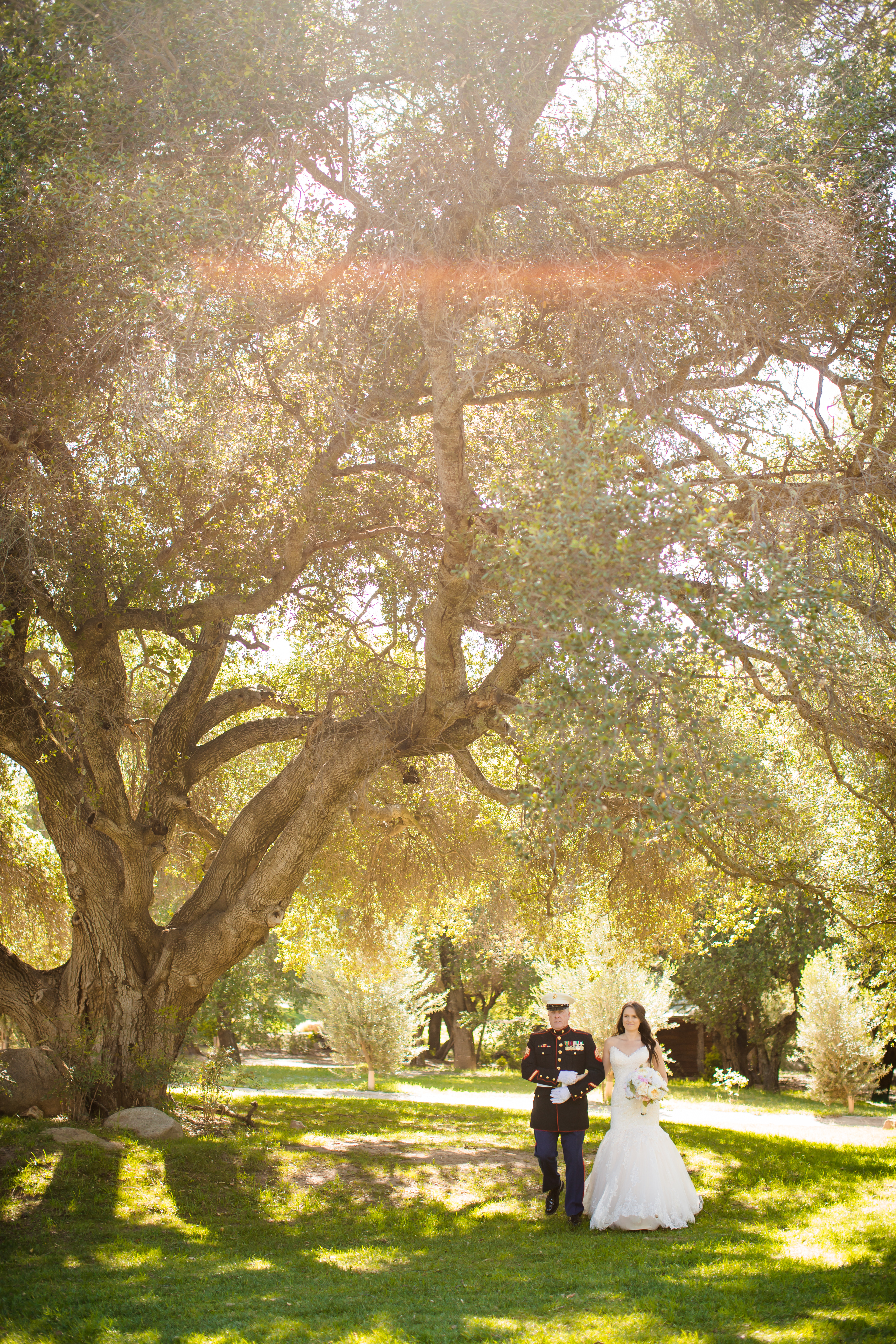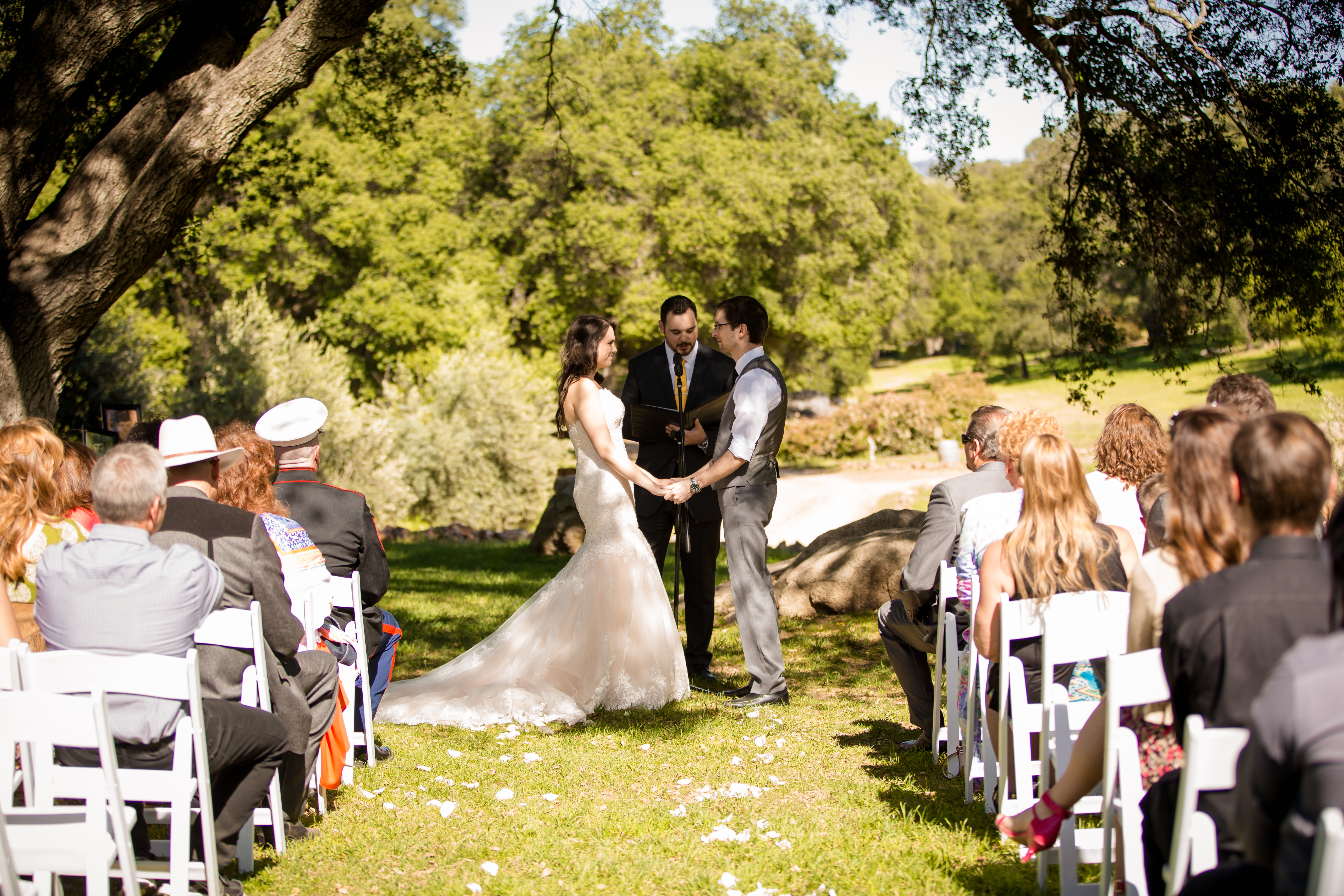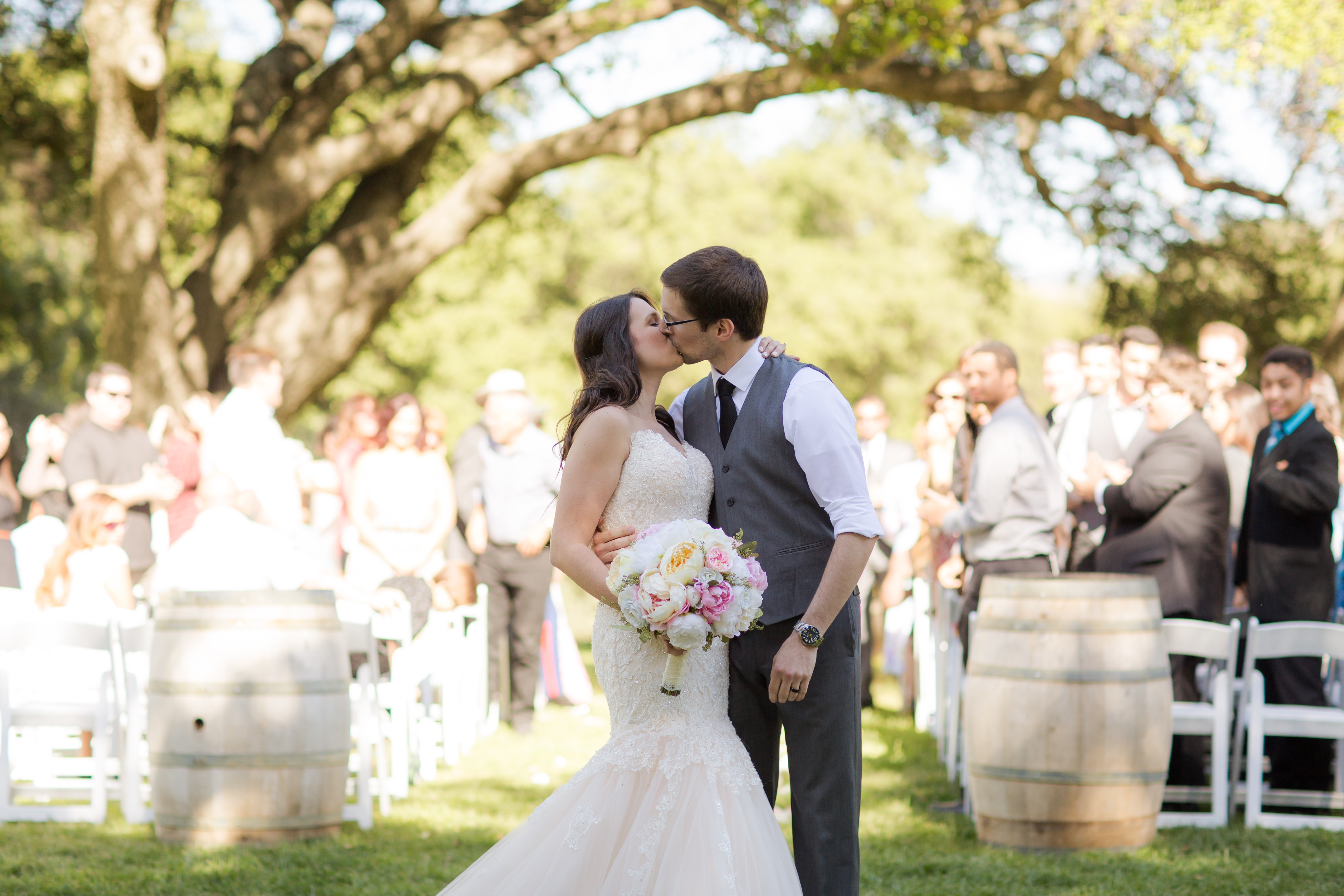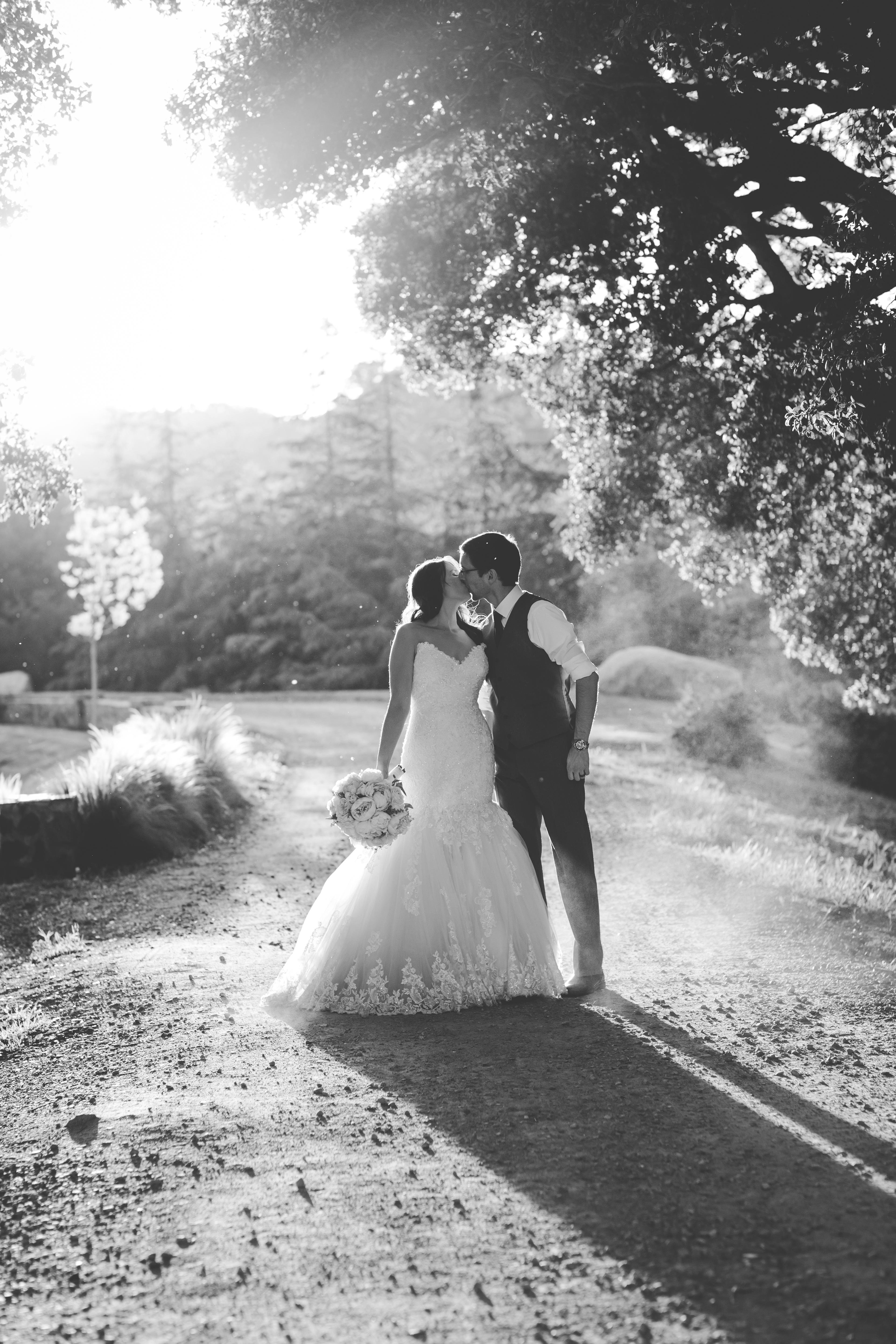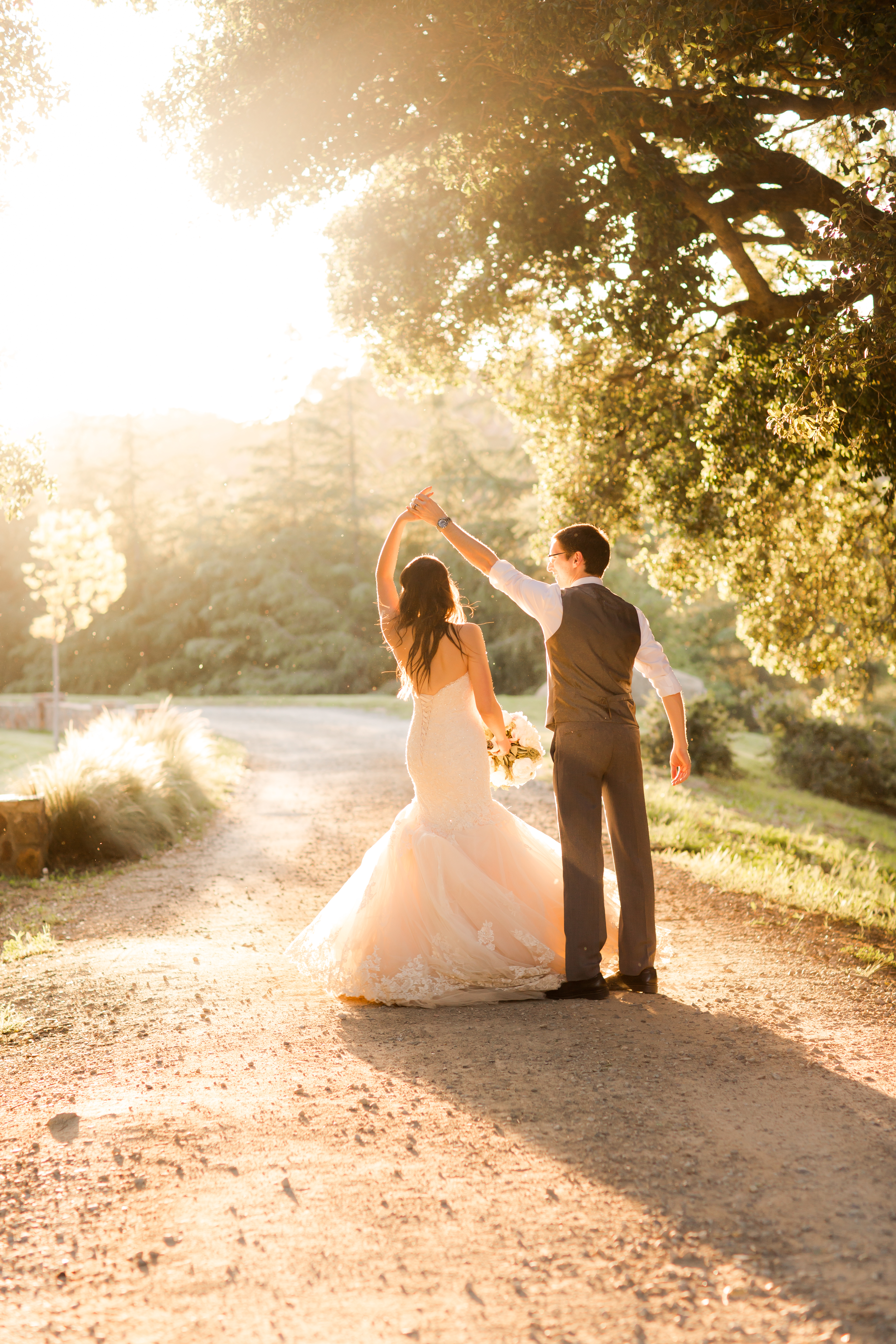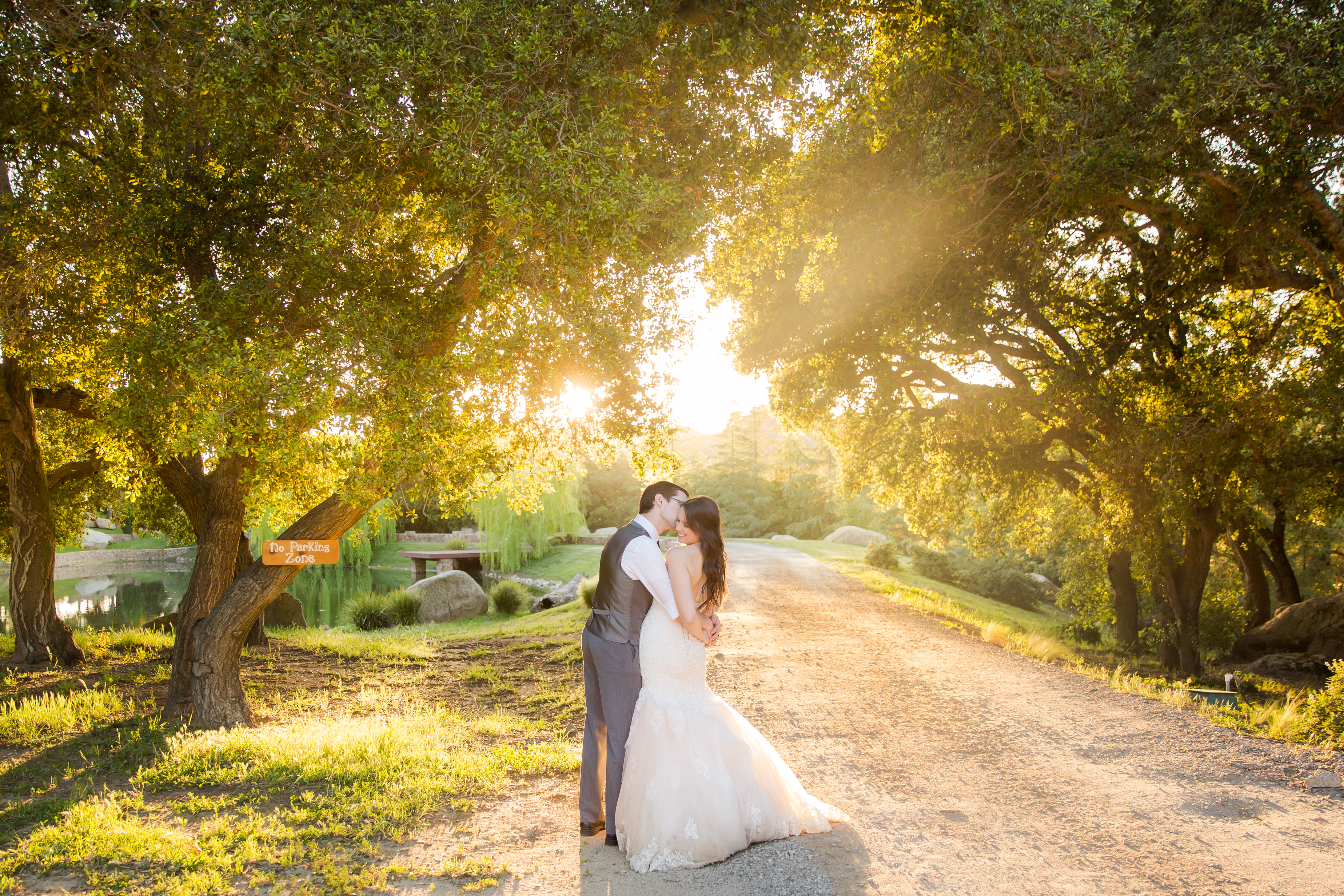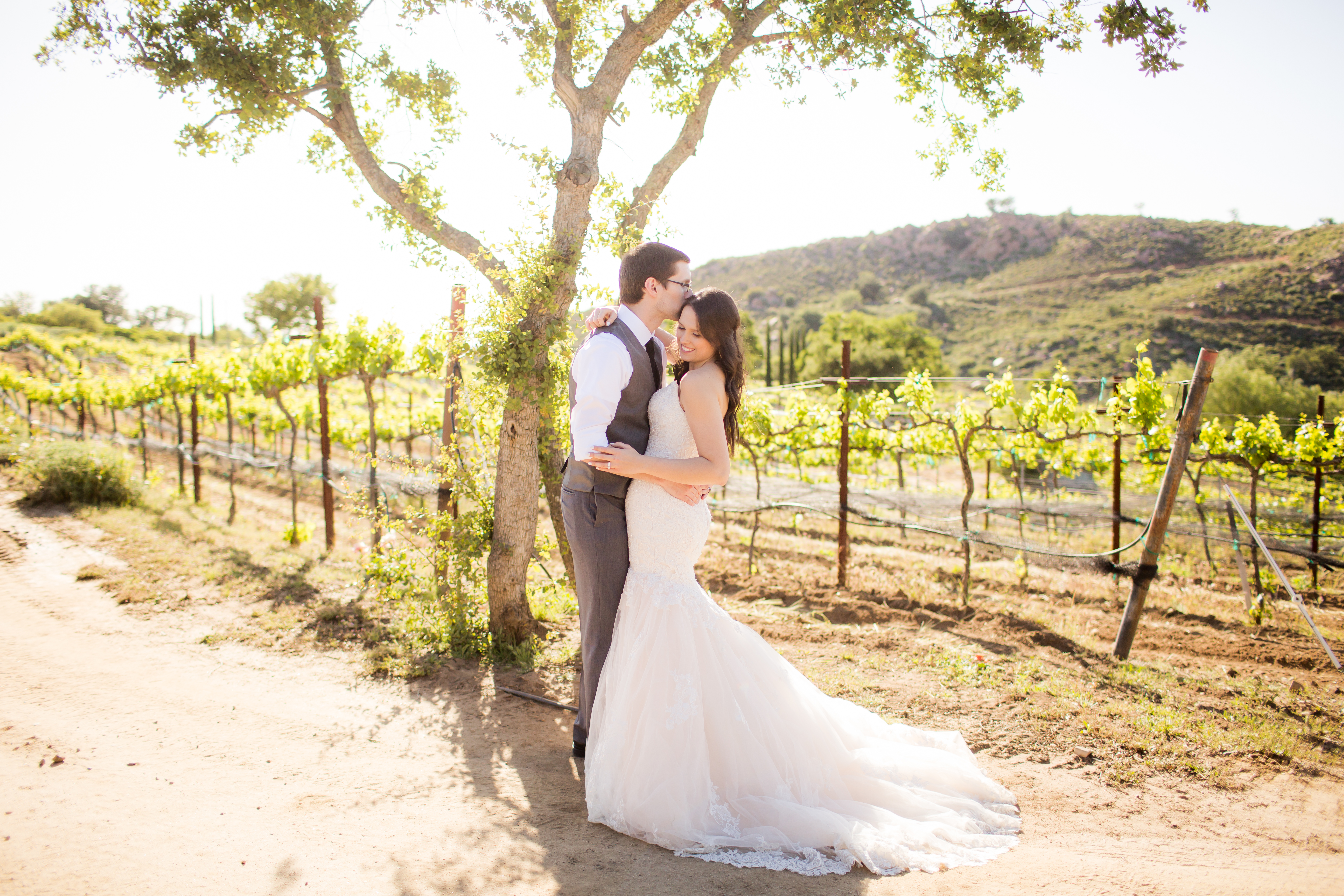 One of our favorite photo locations is our vines, especially in front of this olive tree. The back lighting is stunning and usually a hit with photographers.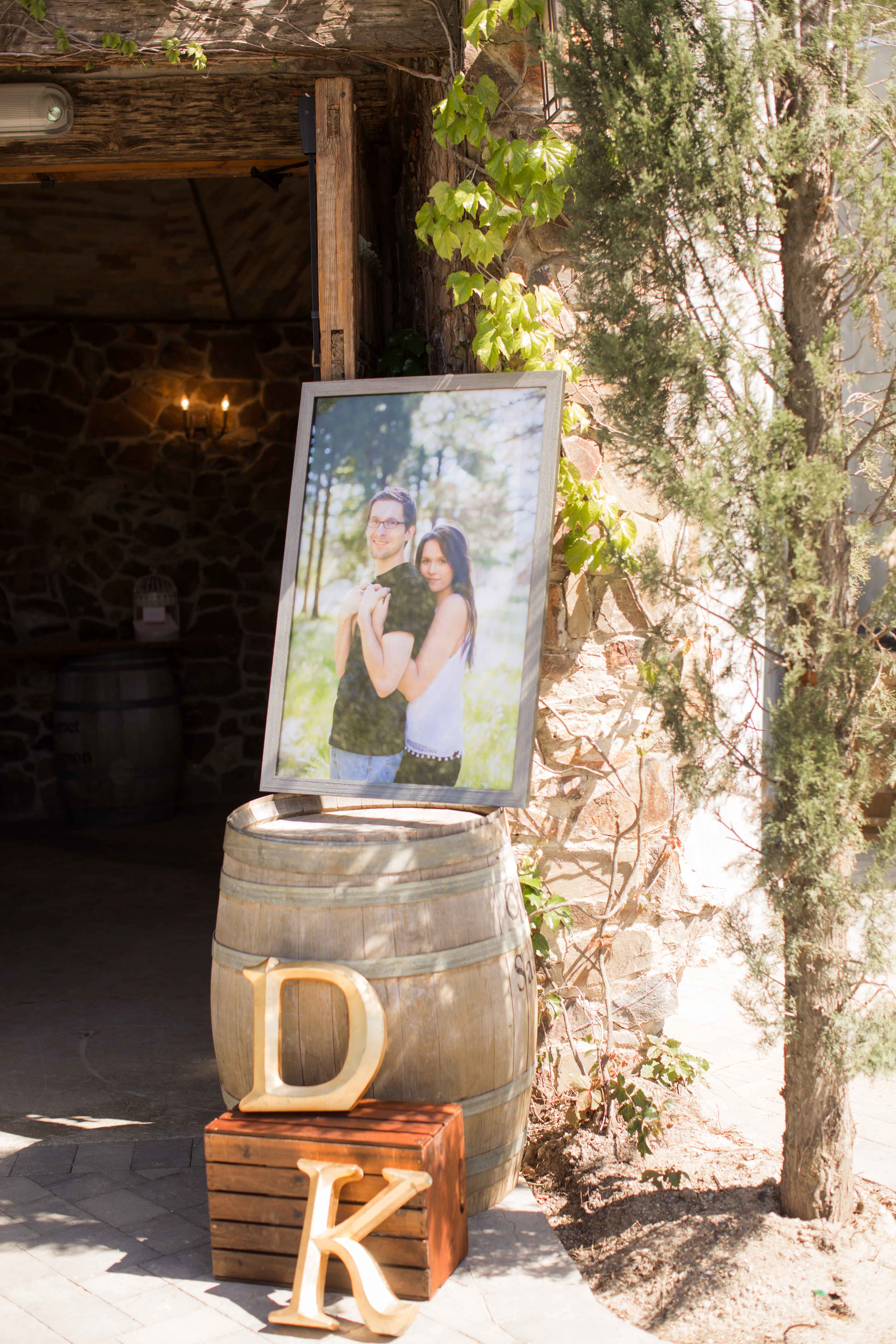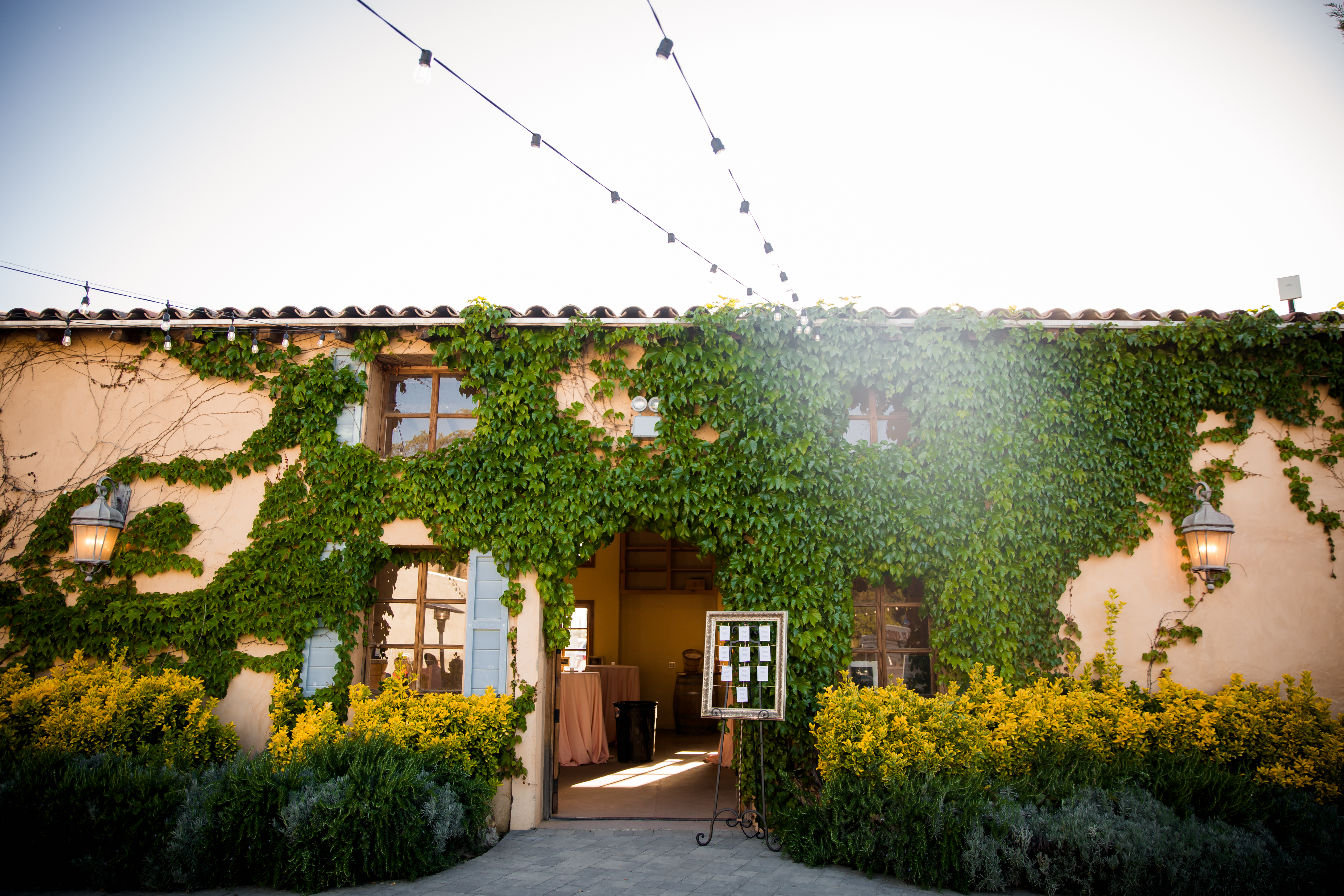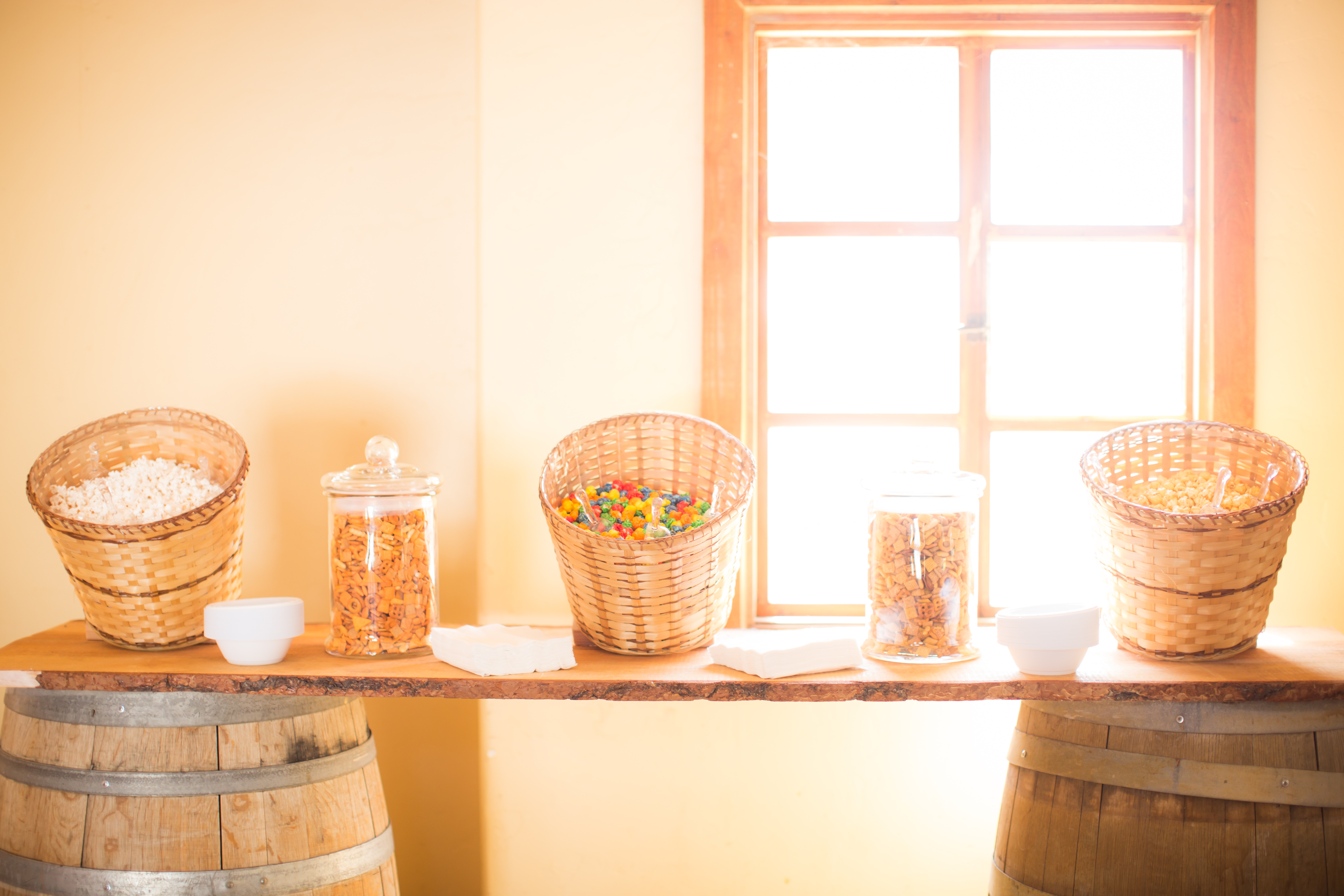 Cocktail hour was held in the Crush House for guests to enjoy following the ceremony. A yummy snack bar, complete with popcorn and chex mix atop our wood plank and barrels, was a fun twist on the typical appetizer display.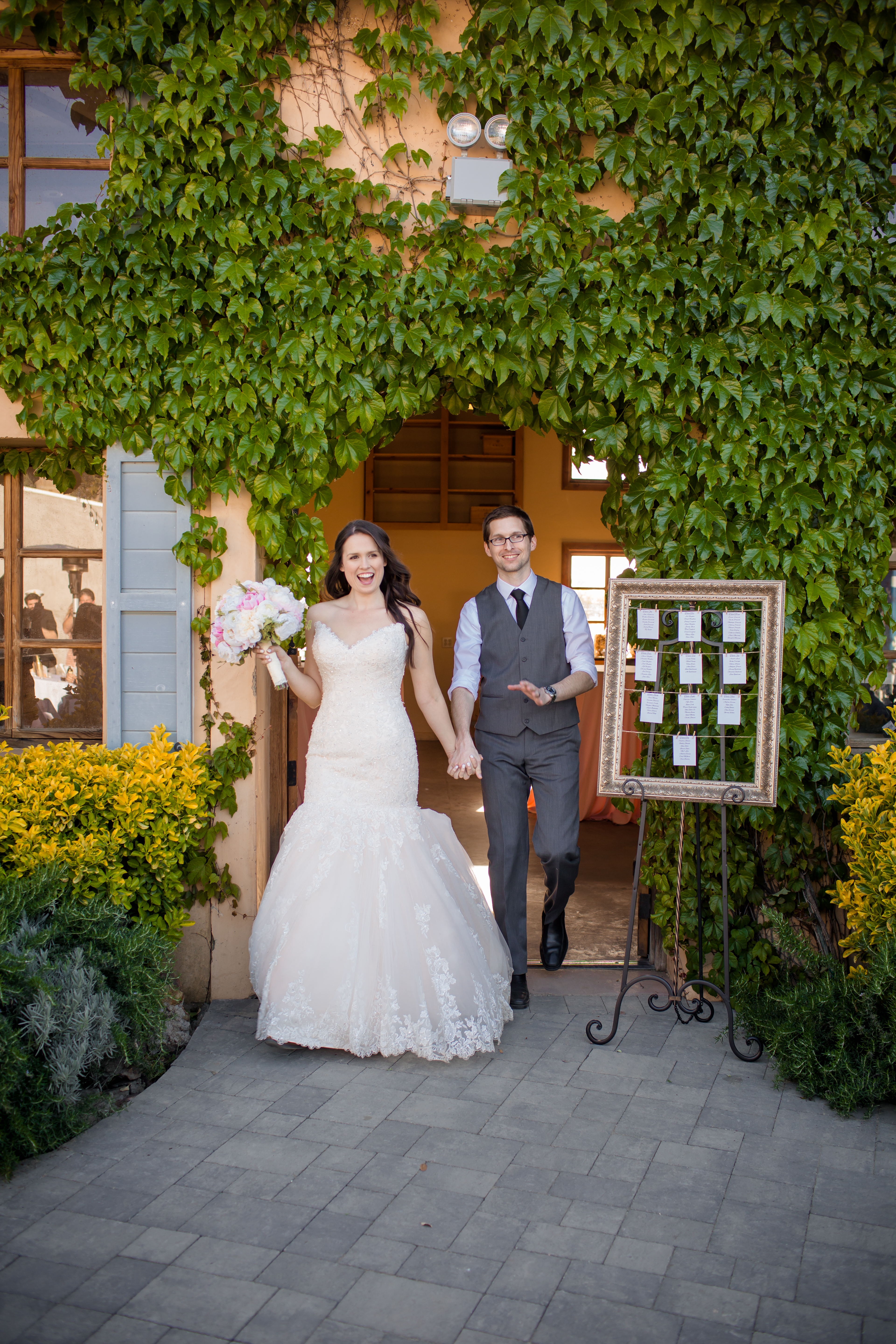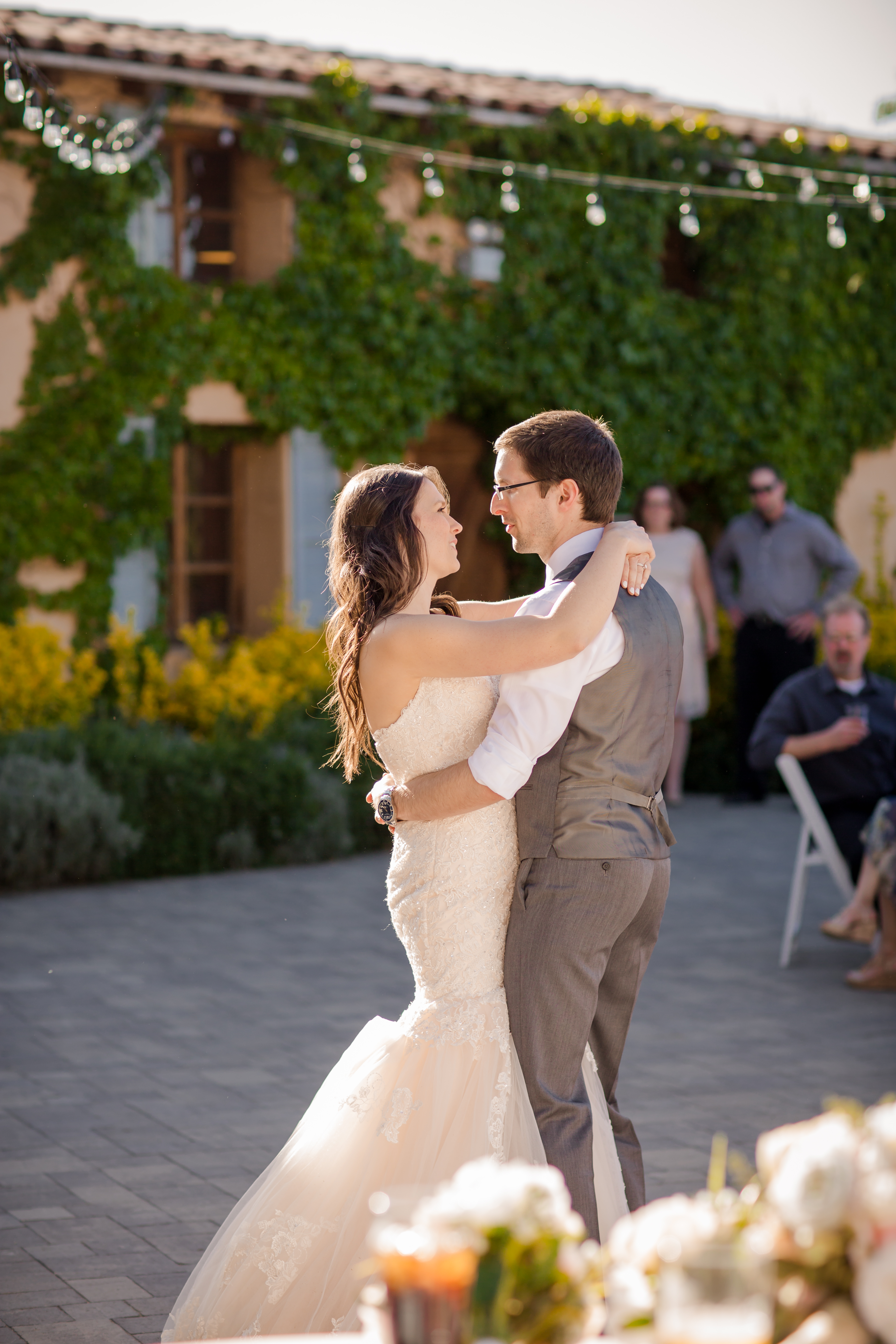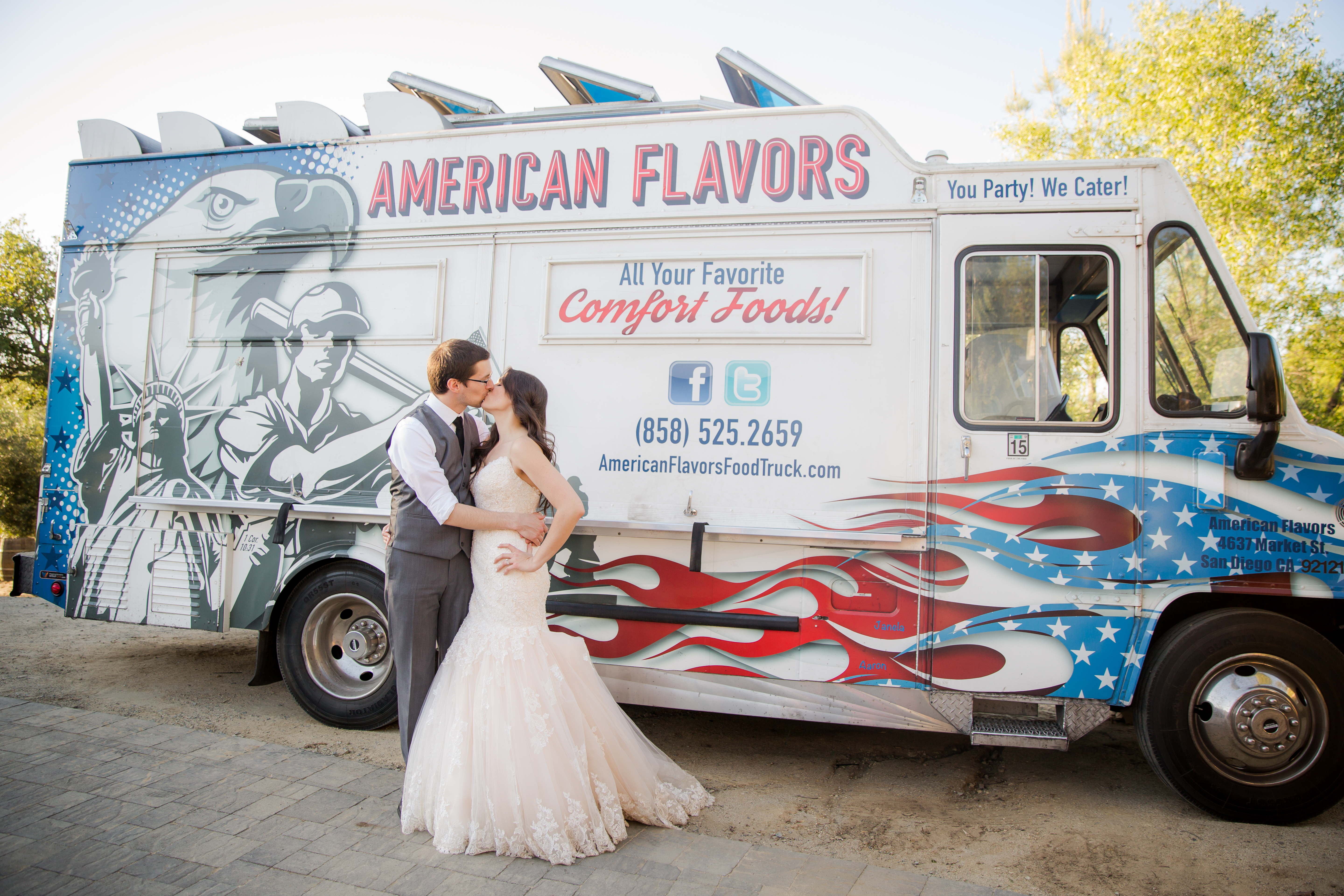 "It's been a wonderful experience working with this venue! We booked it the day we looked at it."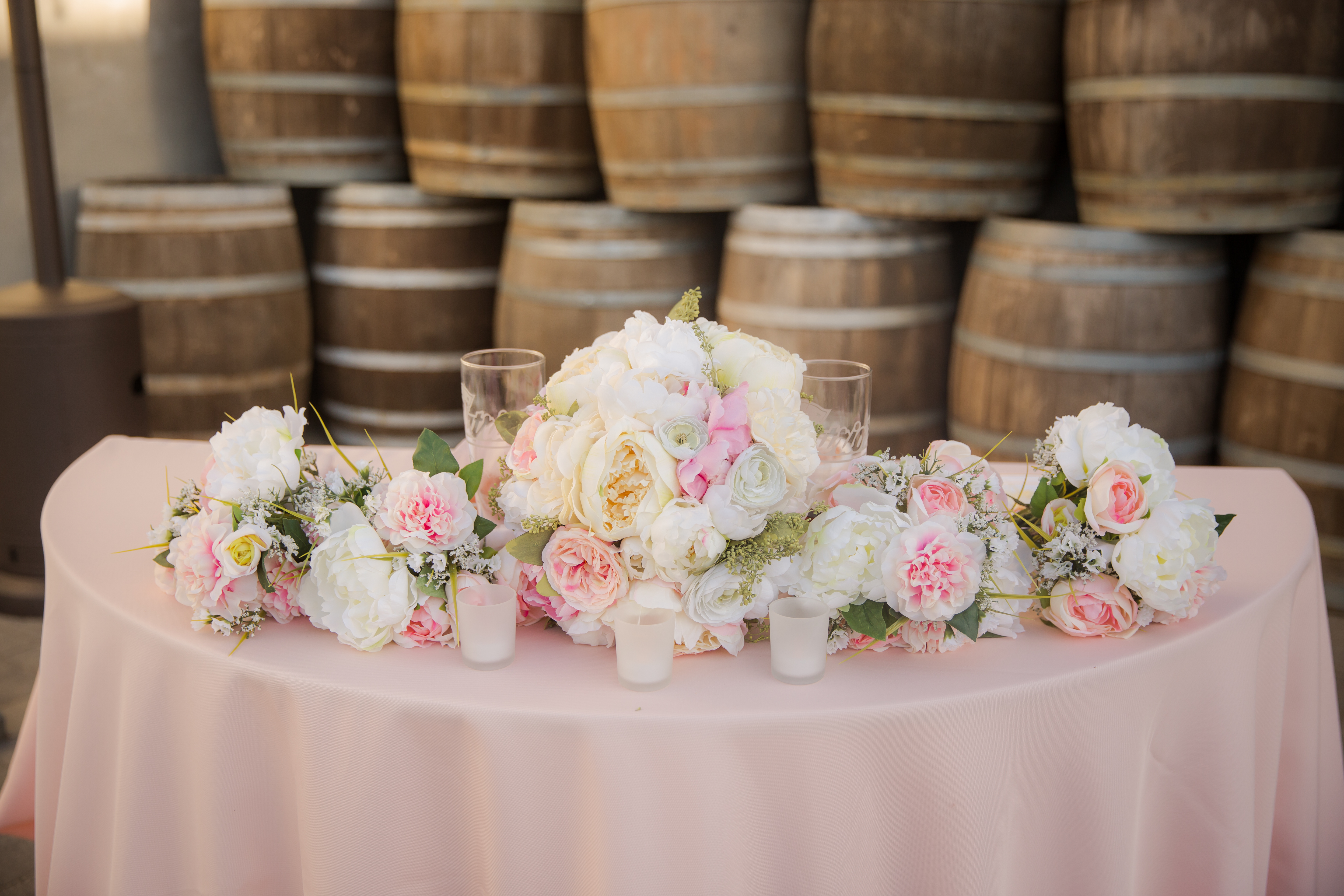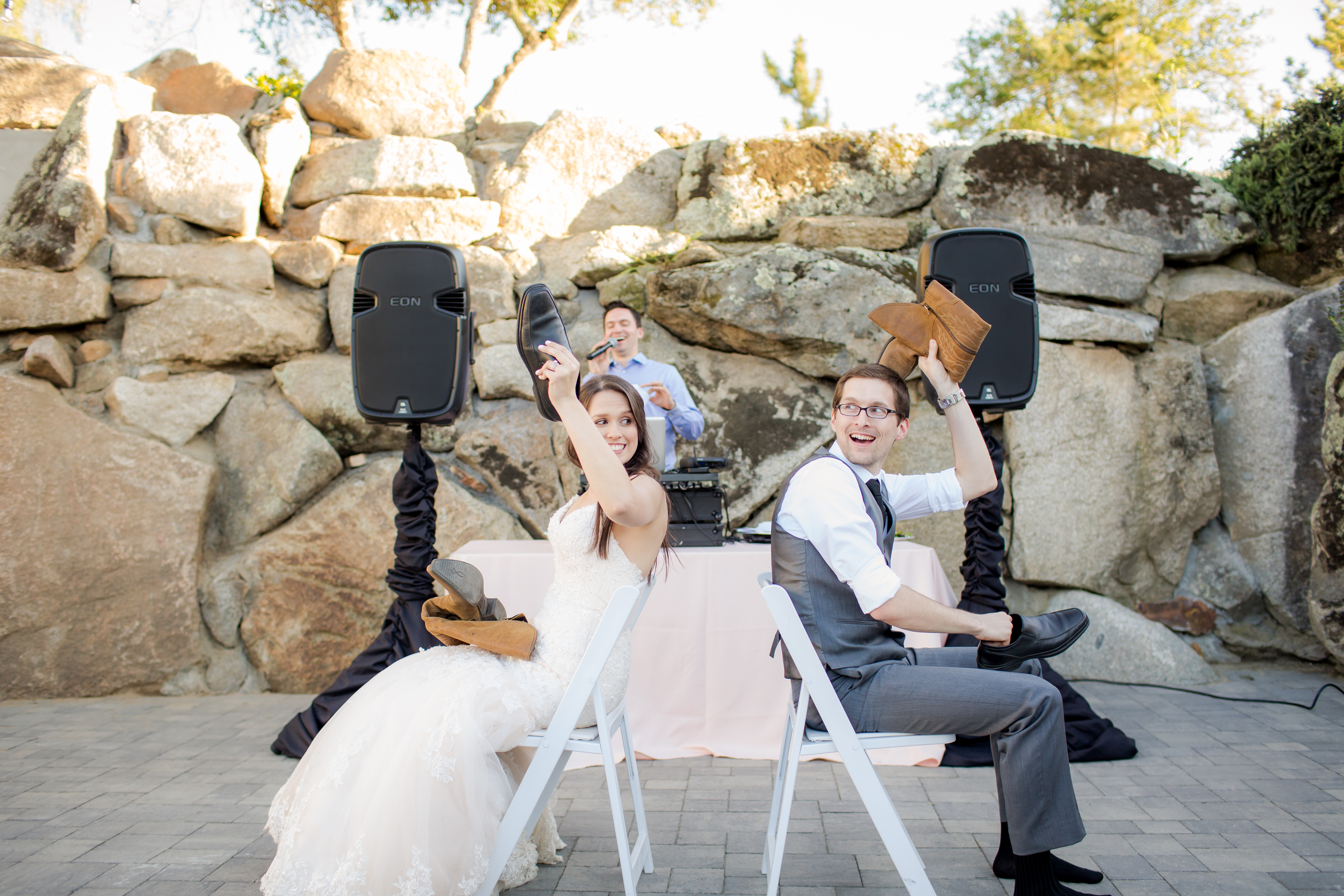 One way to keep guests entertained before opening the dance floor is to play "The Shoe Game". Kylie and Donovan sat back-to-back with one of each of their shoes in hand. The DJ asked questions about their relationship: Who made the first move? Who takes longer to get ready in the morning? Who is the better cook? They raise either their shoe or the other's shoe in order to answer each question. It was amusing to guests and gave them an opportunity to learn more about Kylie and Donovan.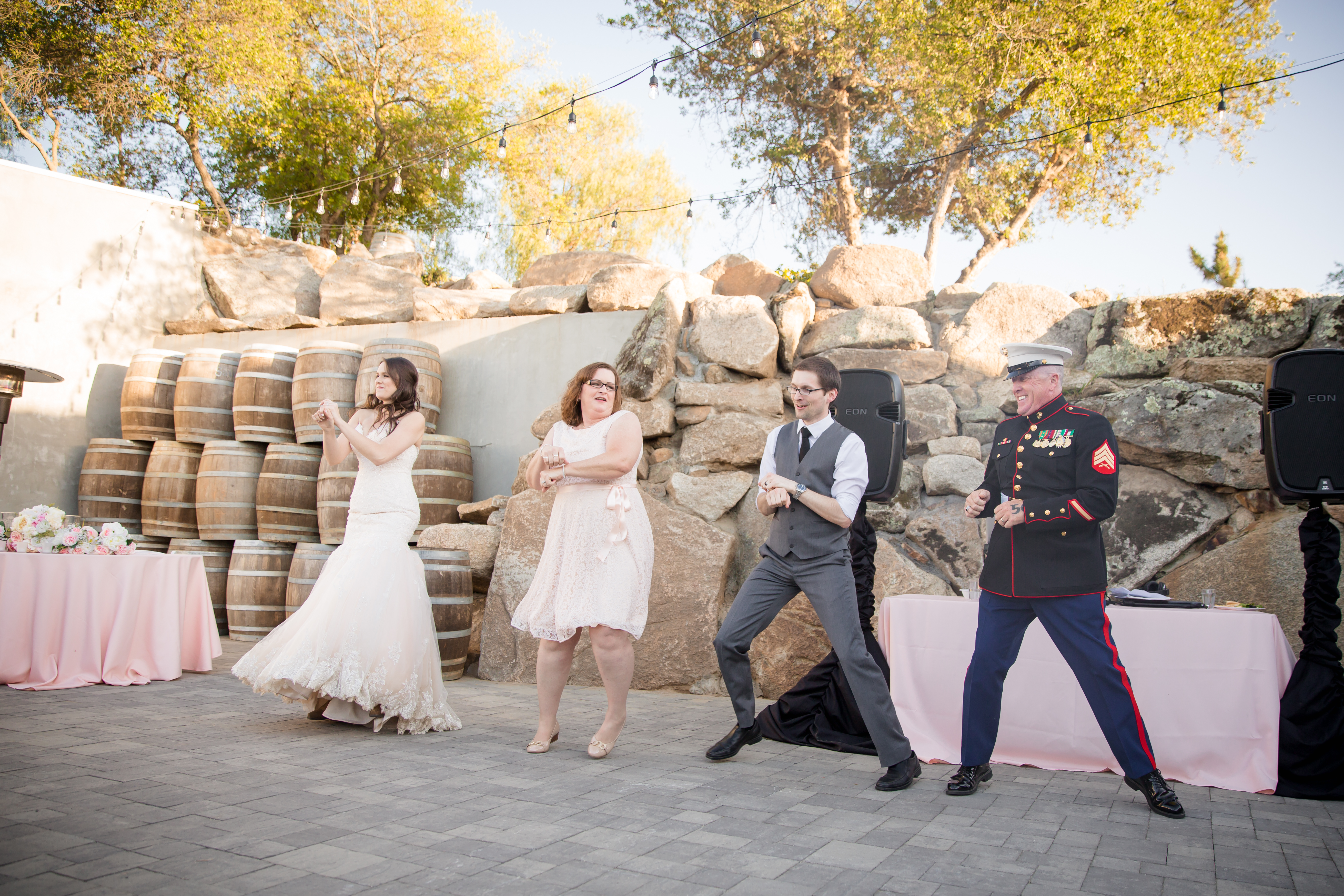 Another fun twist was a combined father-daughter and mother-son dance. They started off with a slow dance, then with a surprise change in music, switched into a choreographed dance.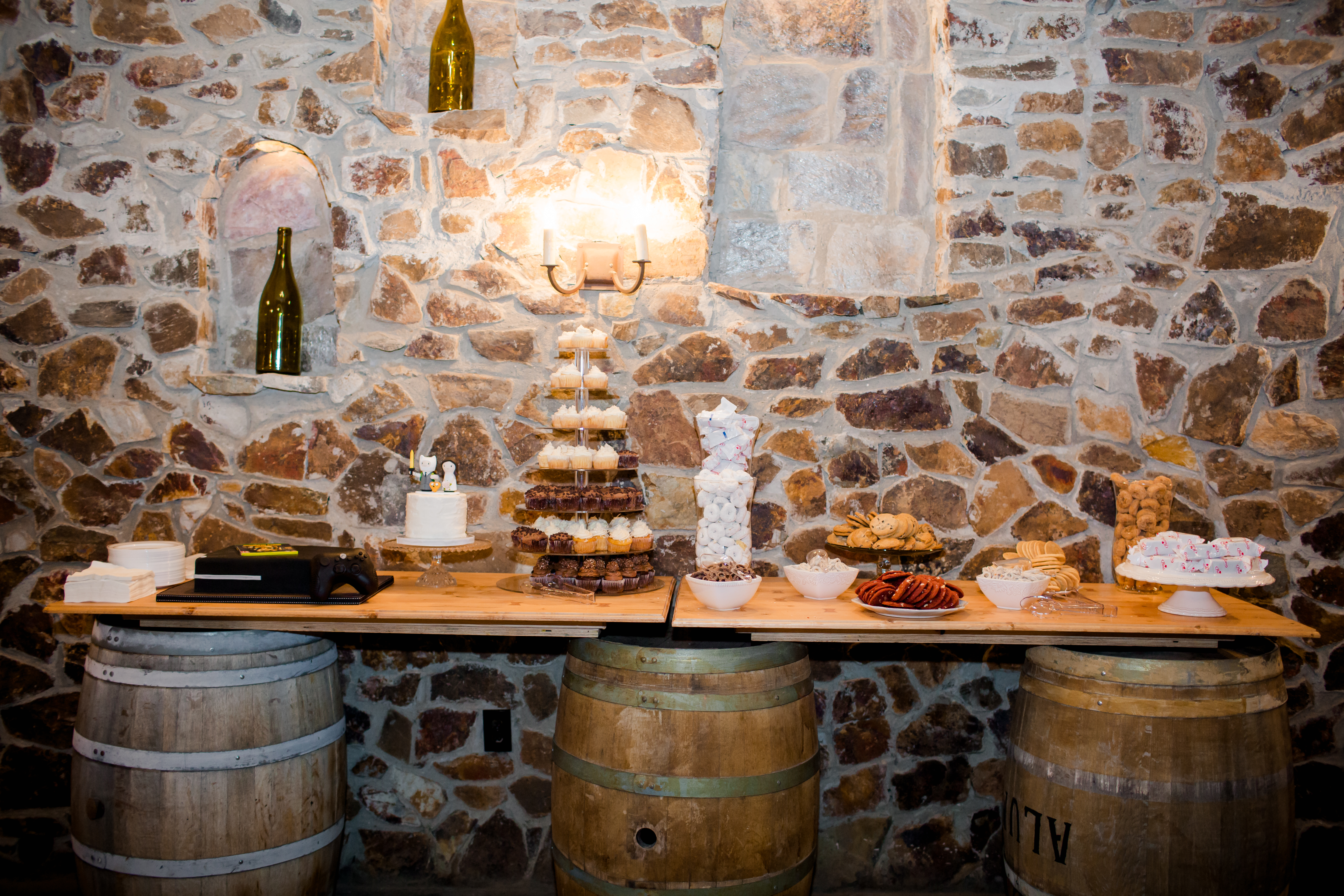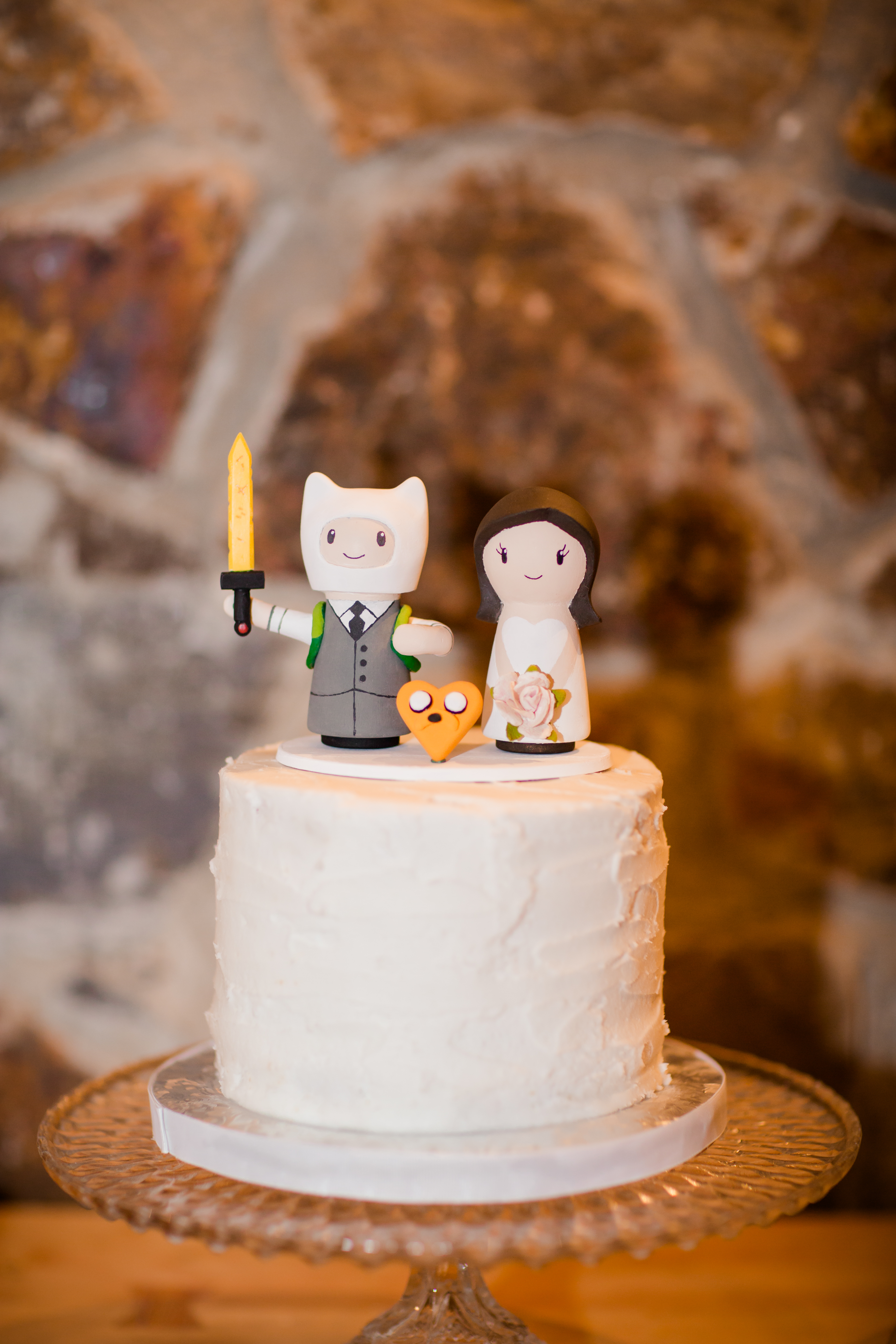 Their wedding cake, compliments of Havan A Taste, was complete with a topper from their favorite TV show, Adventure Time. And don't forget the Groom's cake! Kylie surprised Donovan with an Xbox cake made from Rice Krispies.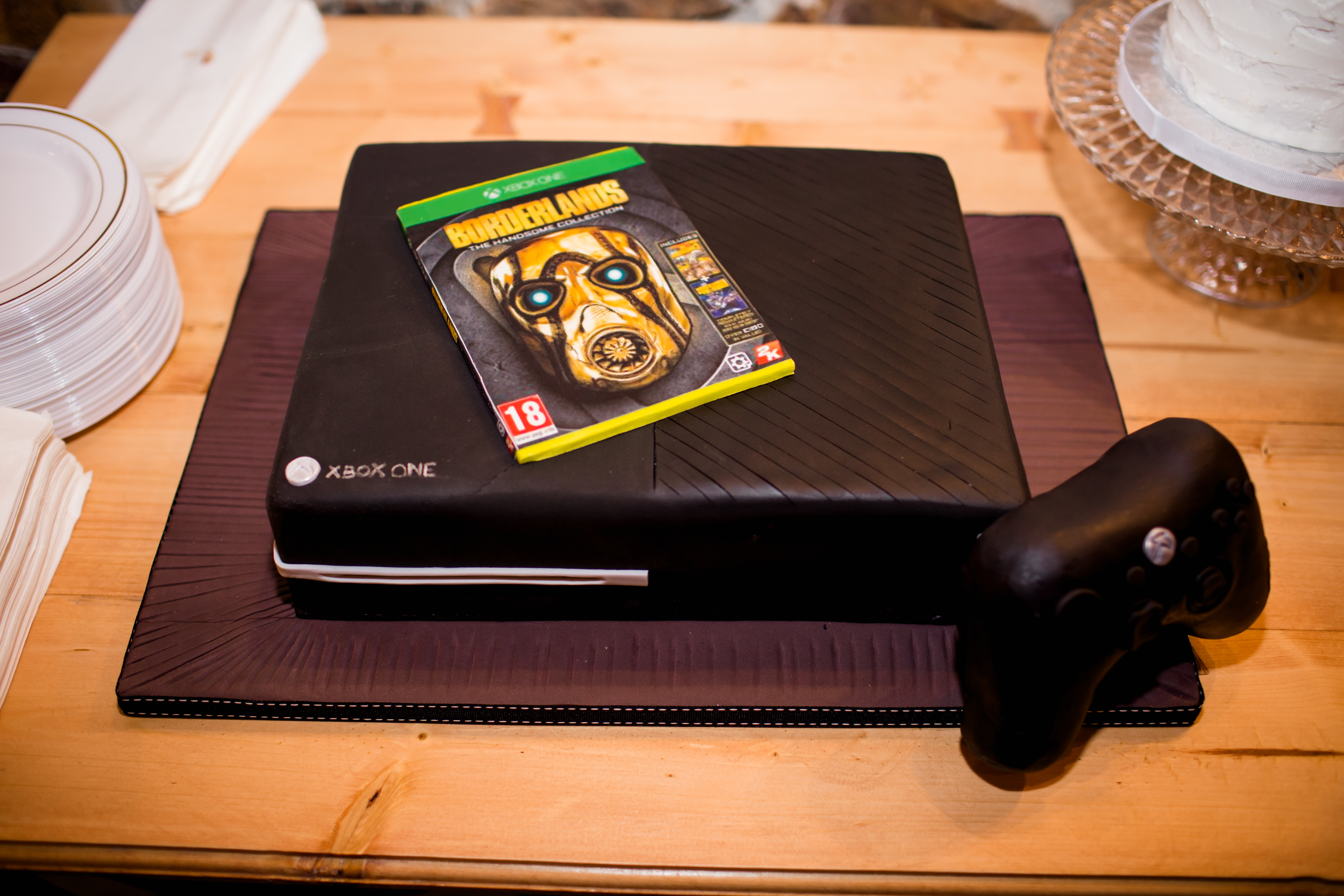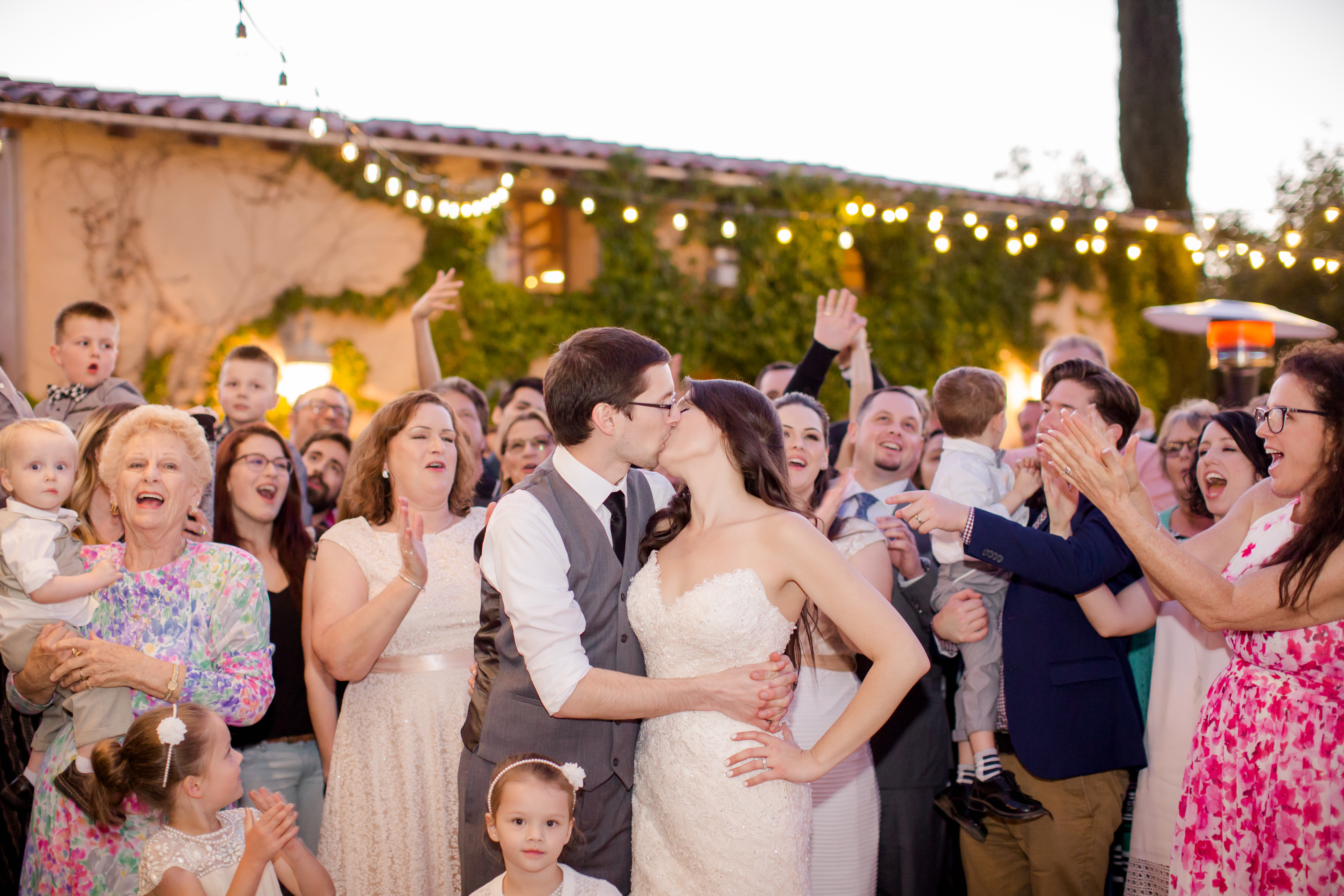 Coordination: Milagro
Cake: Havan A Taste
Bartending: First String Bartending
Catering: American Flavors Food Truck
Photography: Theresa Bridget Photography
Bride's Bouquet: Morgann Hill Designs
Photobooth: Snappy McGee Photobooth
Dress: "Marianne" by Maggie Sottero
Tux: Friar Tux Shop