March 28, 2018 |
Megan Creed
This cold, San Diego weather has us reminiscing on Tyler and Amanda's wedding from March of last year. Take a look!
---
amanda & Tyler, march 2017
This time last year, we were a little worried the rain would challenge us on their wedding day, but the sunshine came out and gave them a beautiful day to celebrate. With hints of blue and pink, their simple decor perfectly represented them as a couple - simply in love! They said "I do" underneath our arch tree decorated with hanging pink linen then made their way to the reception area and danced the night away.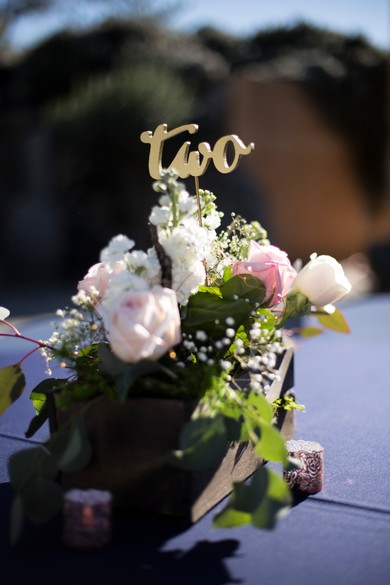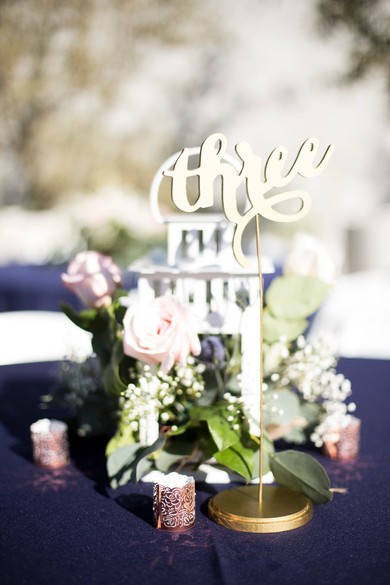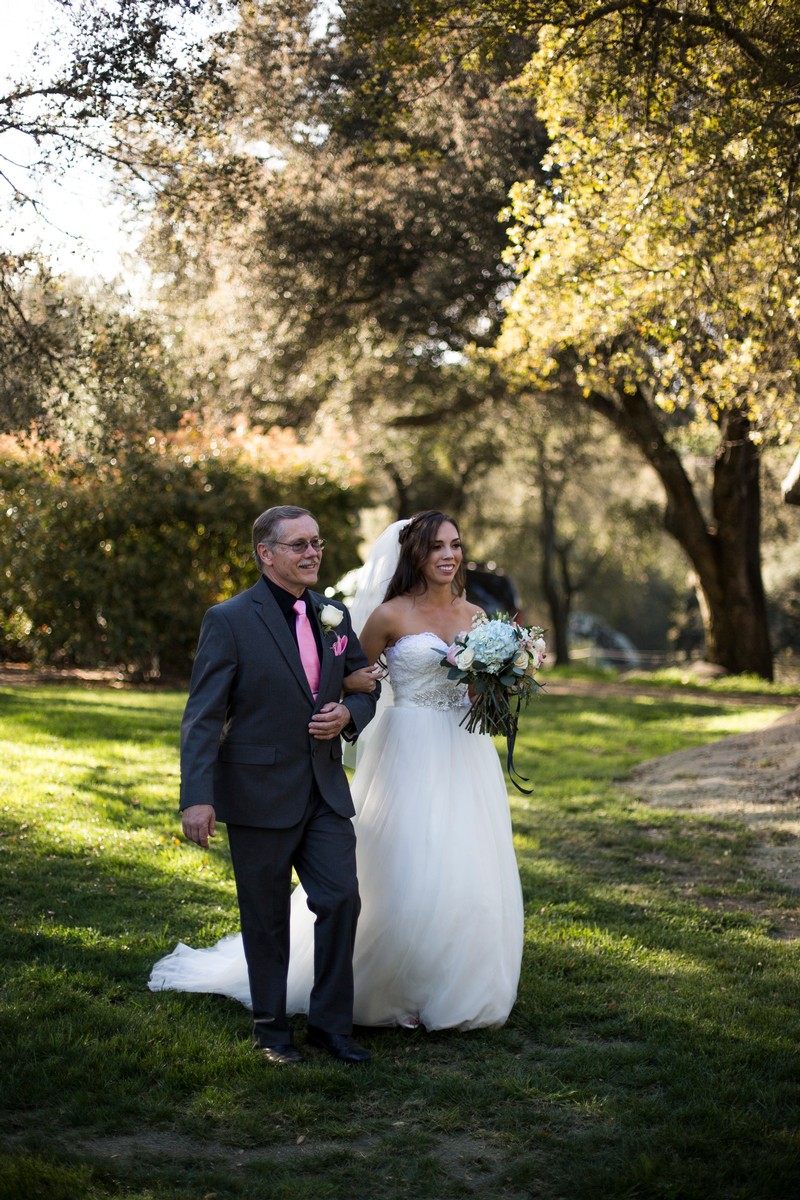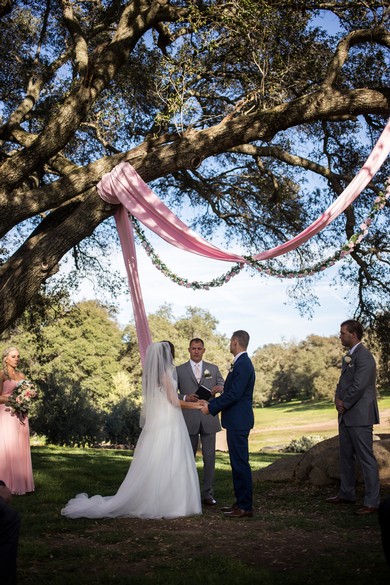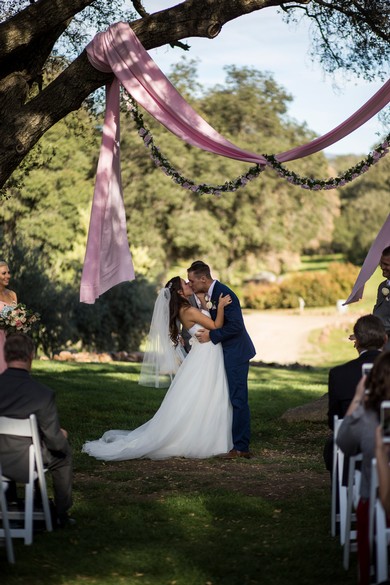 From the bride:
Tyler and I met through mutual friends. A few months later Tyler asked me on our first date to Buca Di Beppo and we fell in love almost immediately. We have been together 2 years now. Six months after our first date we bought a home together, a month after that we were engaged, and eight months after that we were married. Although you could consider our beginning a whirlwind romance, we had never been more sure about anything in our lives. It seems cliche but, I guess, when you know you know.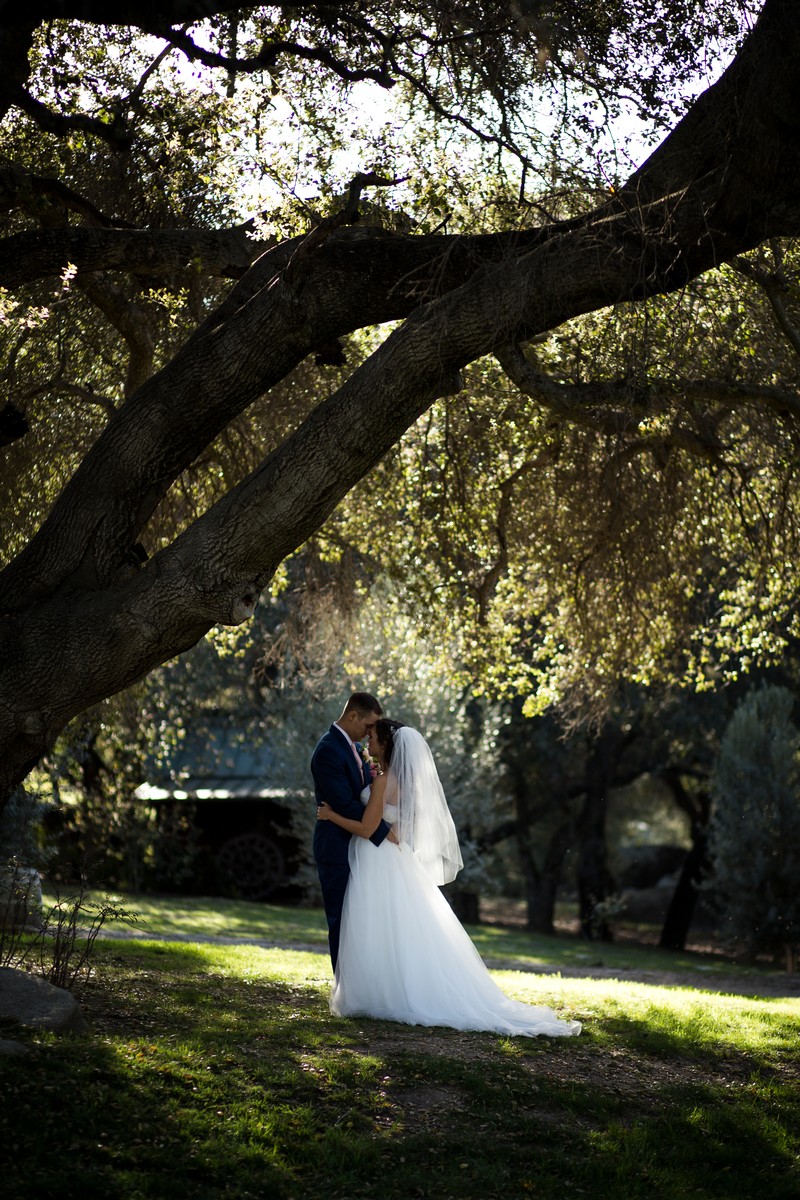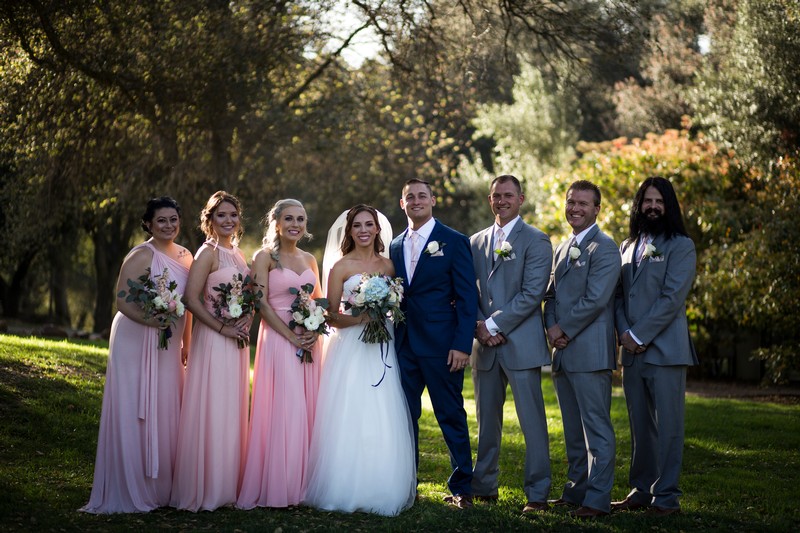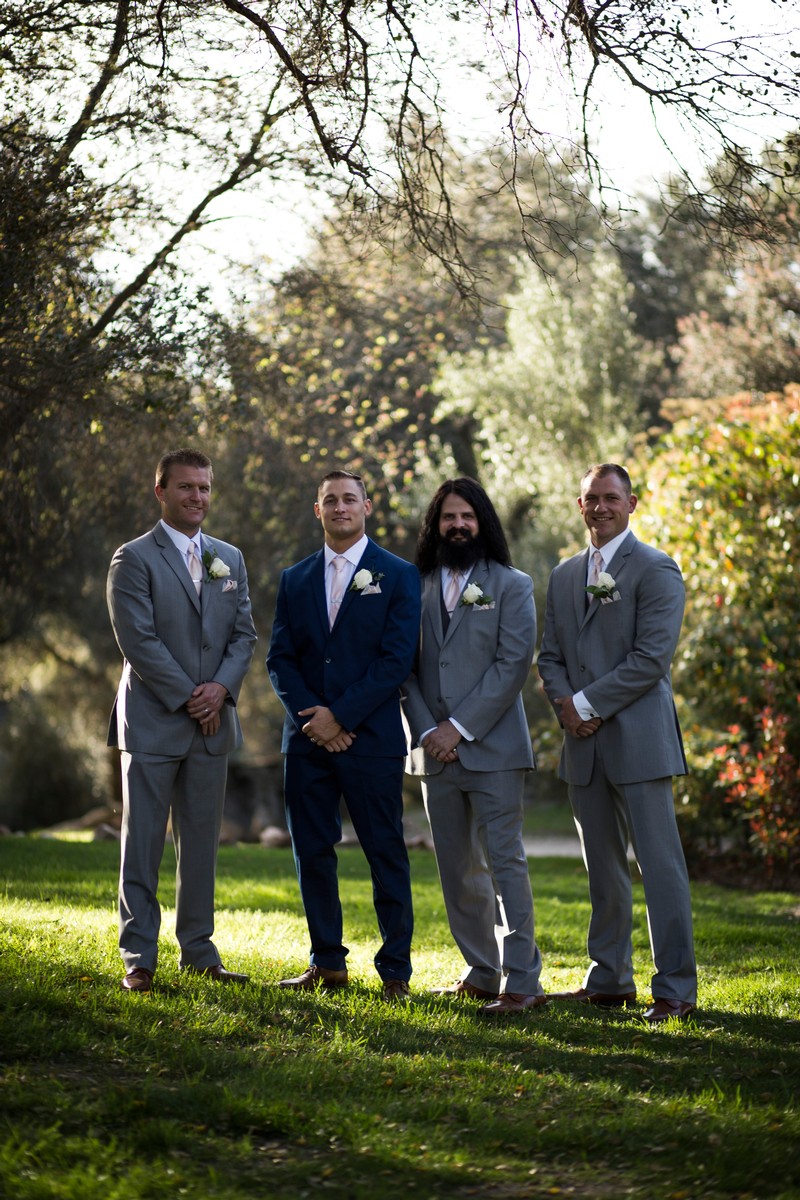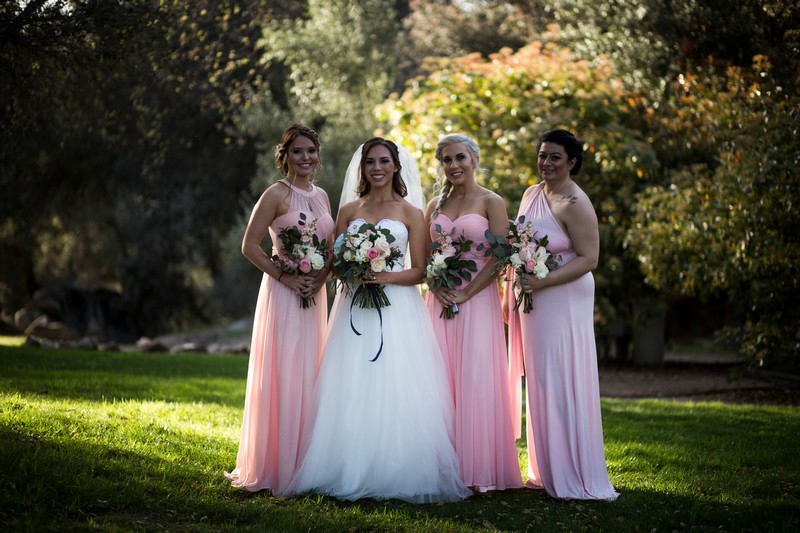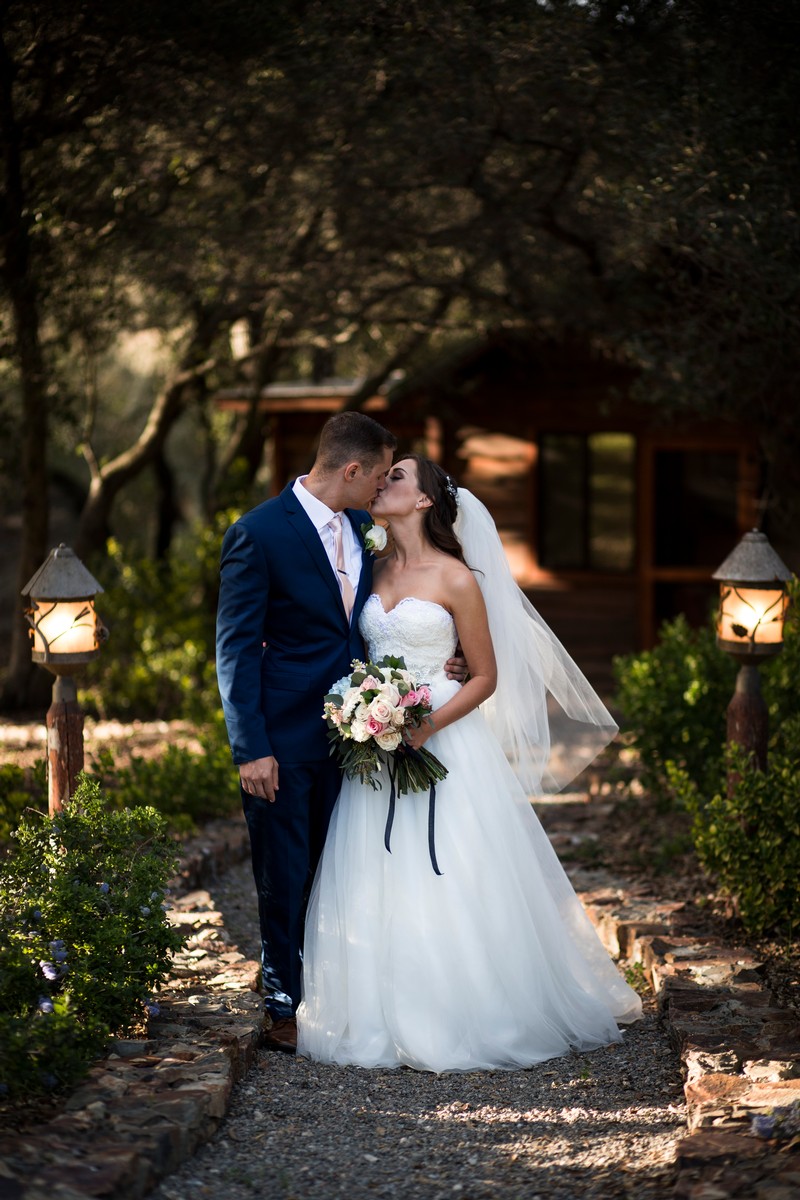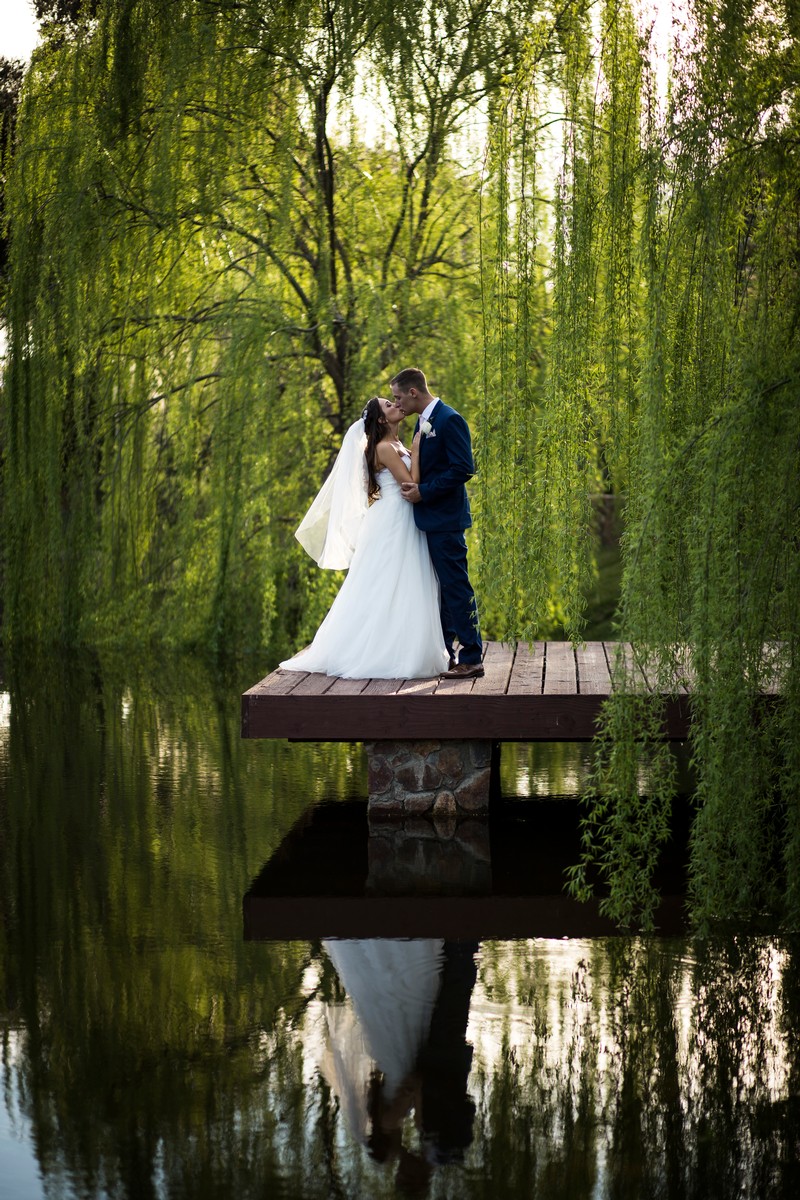 Tyler proposed to me 4th of July weekend at Shaver Lake while we were vacationing at his family cabin. One night Tyler took me on a walk to Indian Rock (which is a huge rock on a hillside in a clearing of trees) where his family visits on every trip to the cabin. What seemed like simply sharing a family tradition turned into the best night of my life. Tyler and I sat staring at millions of beautiful stars when he suddenly got down on one knee and began a very sweet speech. Of course I immediately said, "yes!". To me our proposal was so perfect, it was beyond romantic and having it just be between Tyler and I made it so personal and special.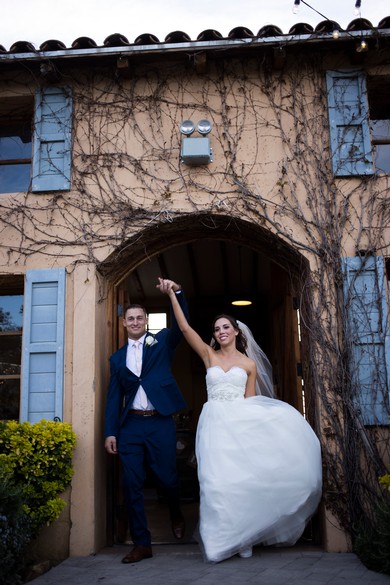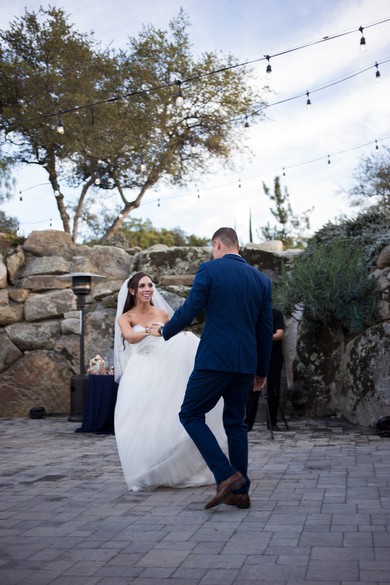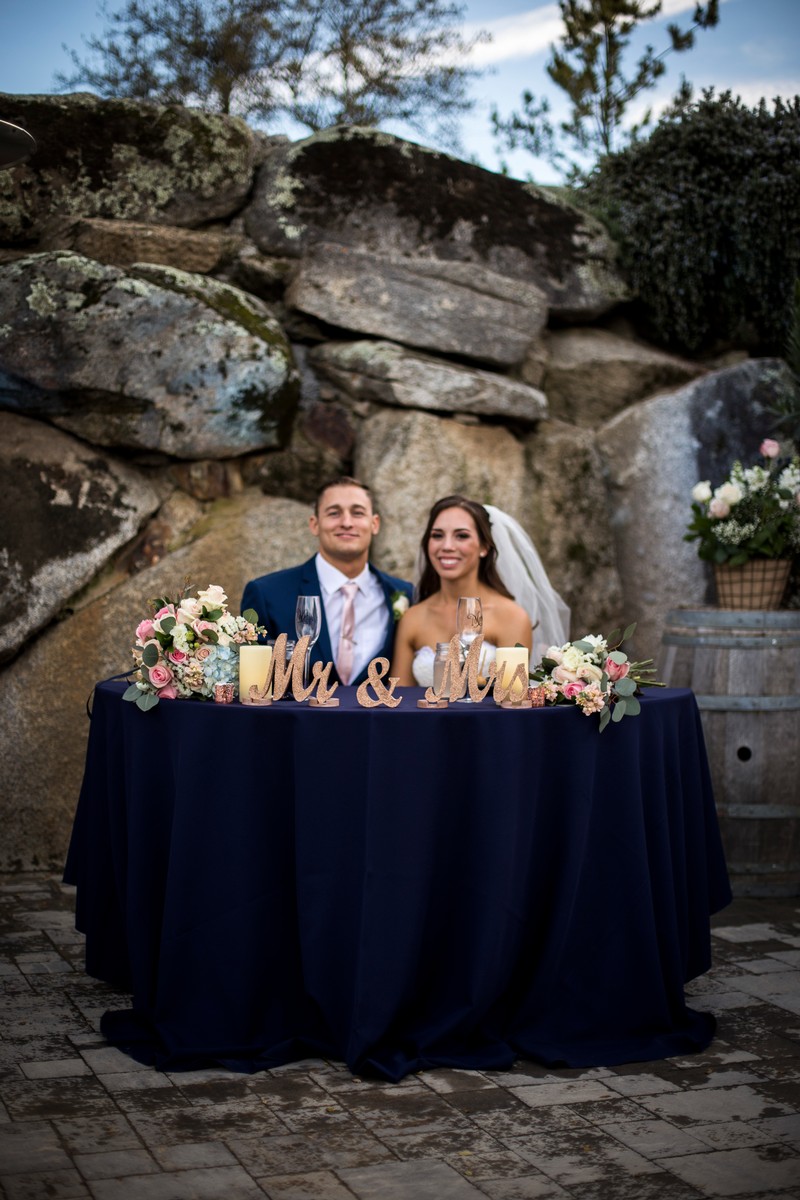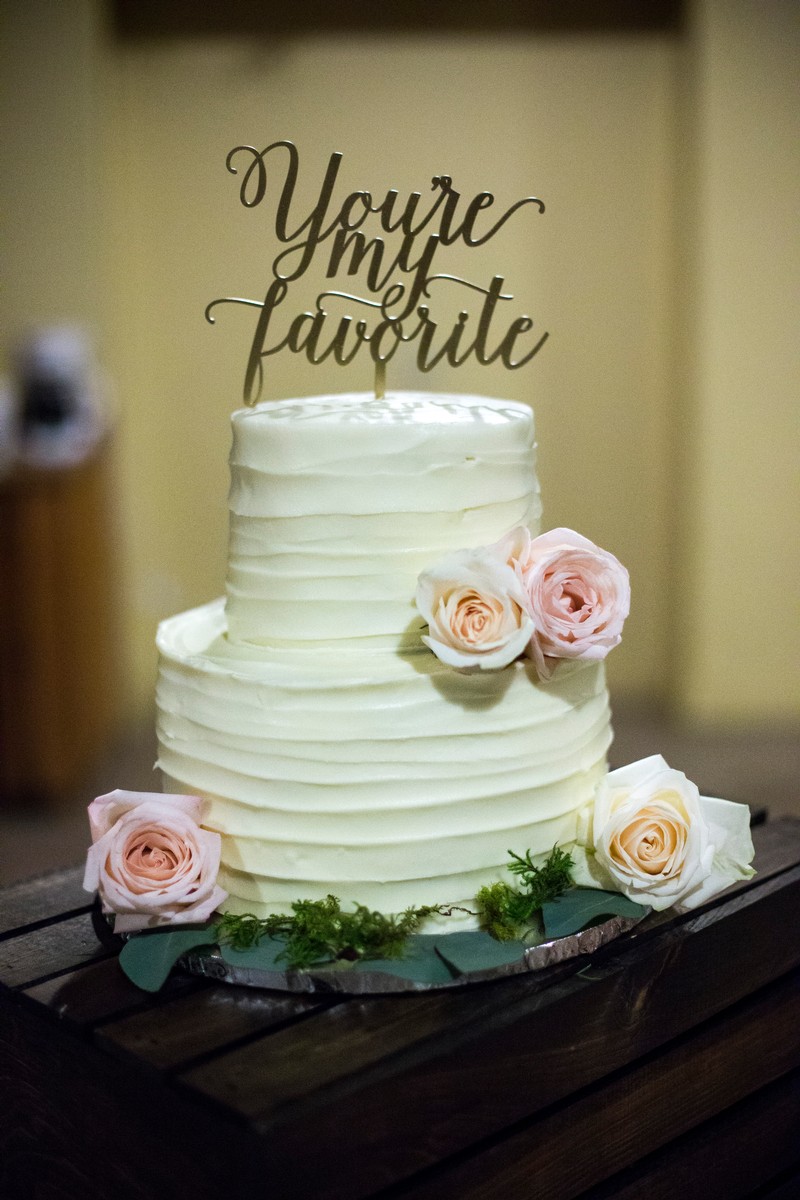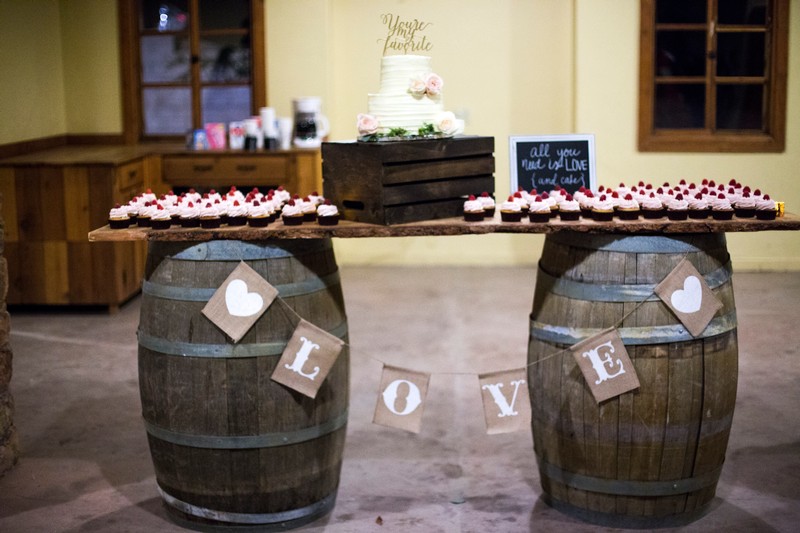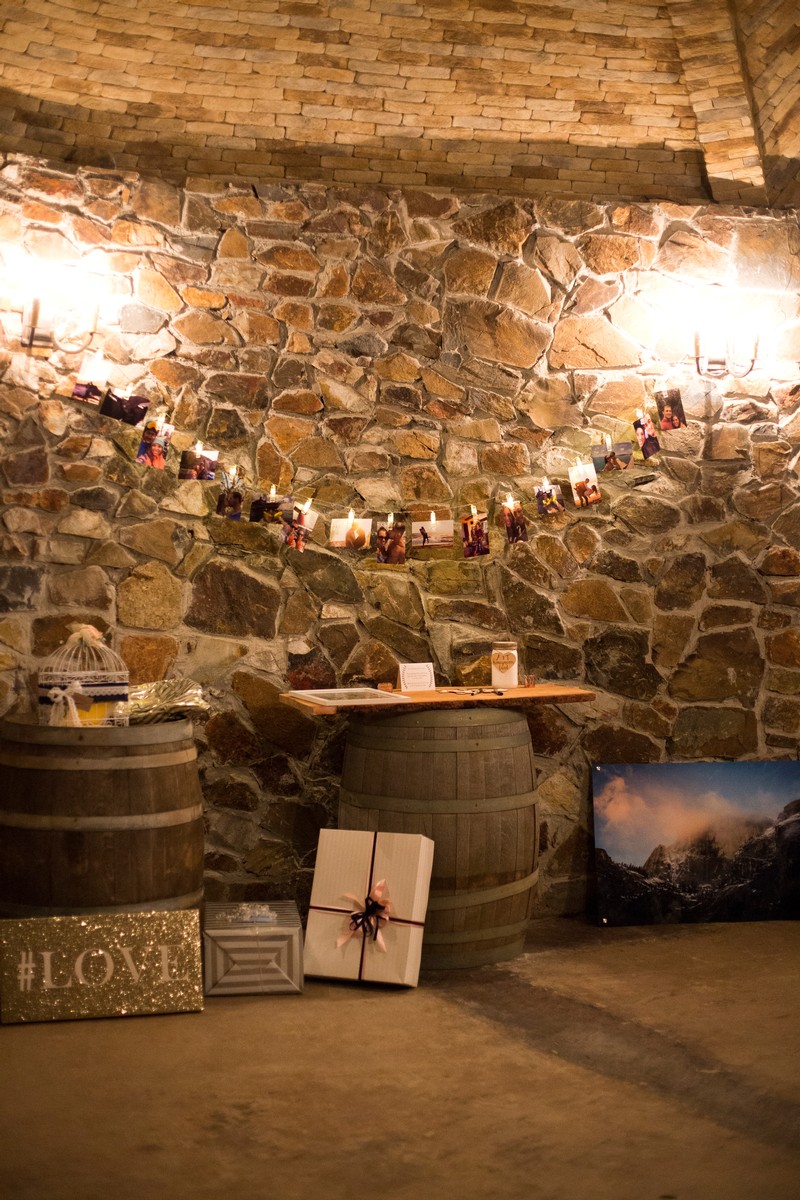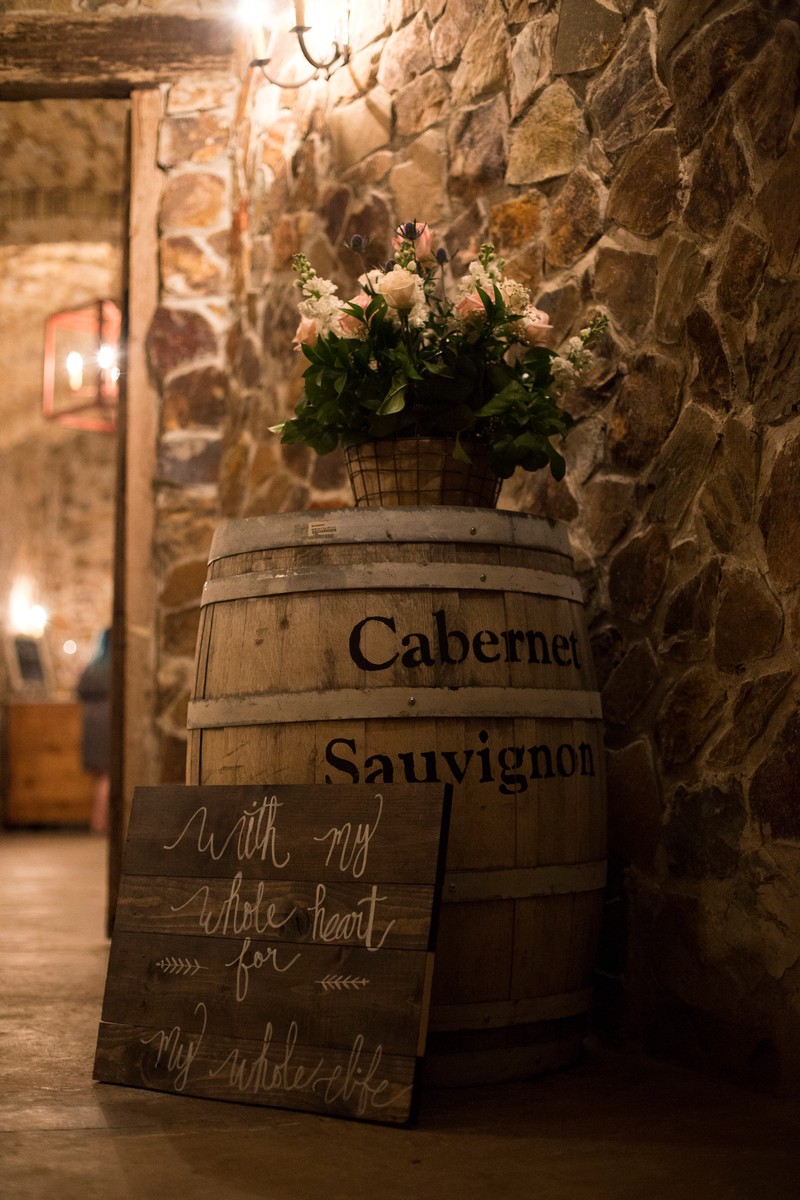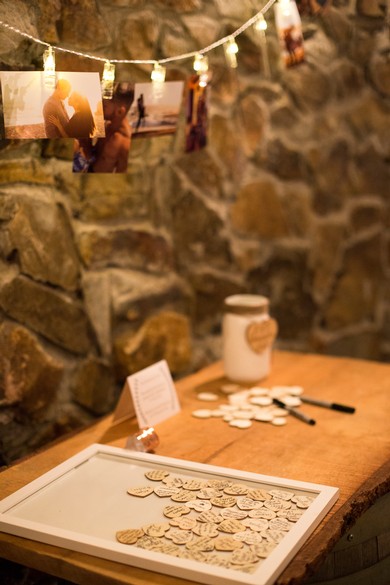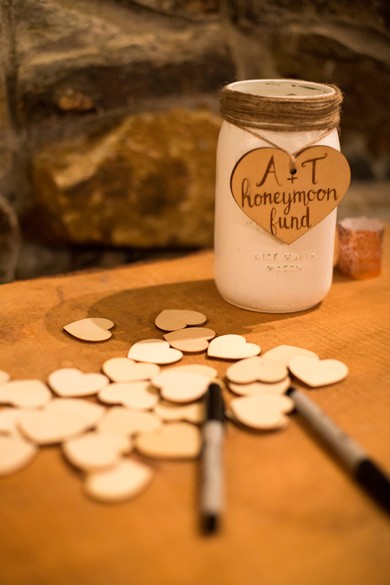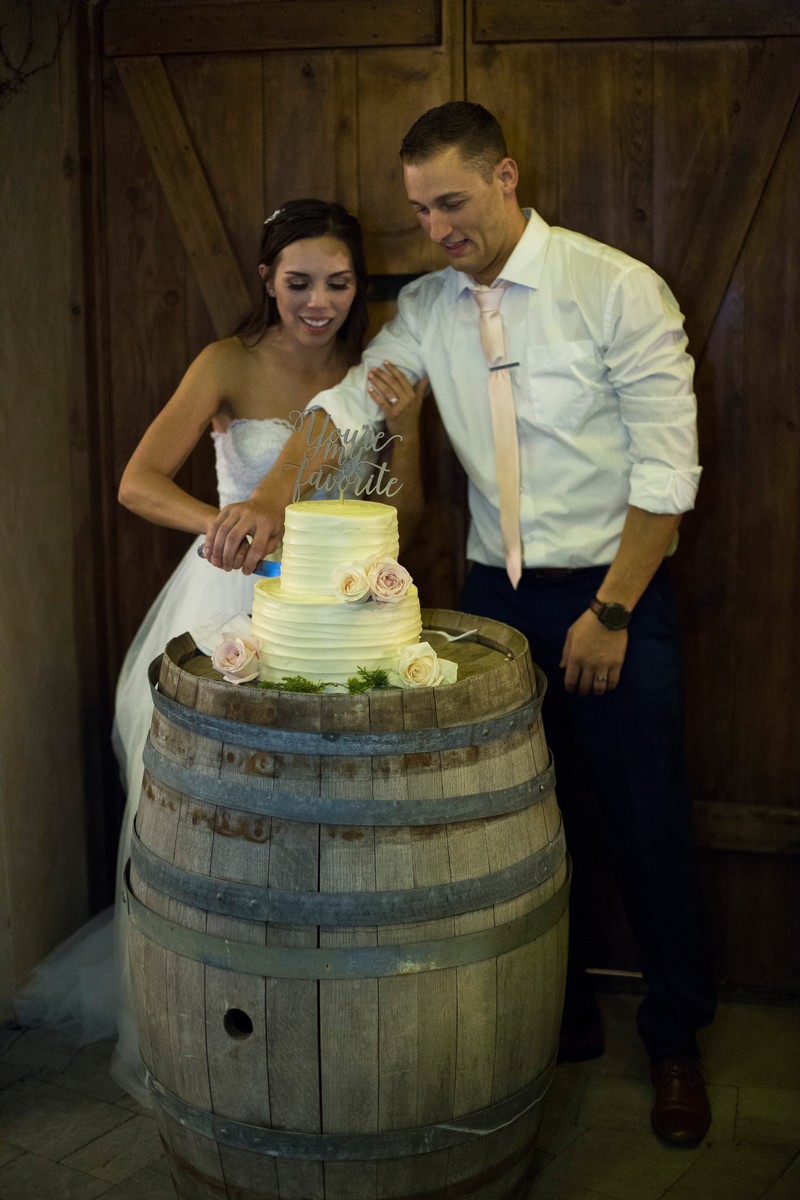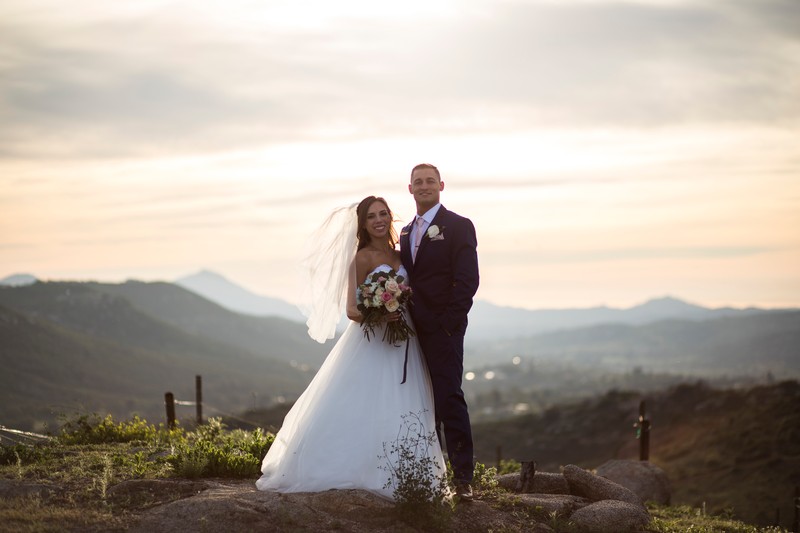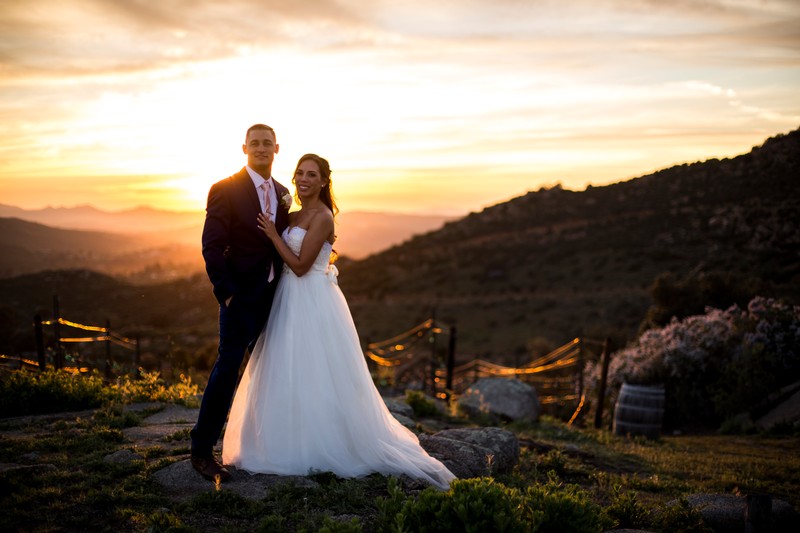 Our wedding day was everything we could have asked for any more. Having a March wedding, we were nervous that we would end up with rain, but then when we saw pictures from weddings held in the wine cave we almost didn't mind the idea of a rainy wedding day. Luckily for us we had the most gorgeous weather for our wedding day. During the day of our wedding we had so much help from our friends, family, and not to mention the amazing Milagro team! We truly wanted a very romantic and intimate wedding (with a food truck!) and that is exactly what we got. Everything was set up exactly how we pictured it for the ceremony and reception and from the moment the ceremony started everything went according to plan. Our food from Mangia Mangia was deee-licous! Our DJ nailed our exact vibe for music. And our pictures on the hills of the vineyard as the sun was setting turned out gorgeous. I could go on and on but our wedding really was everything we wanted and more.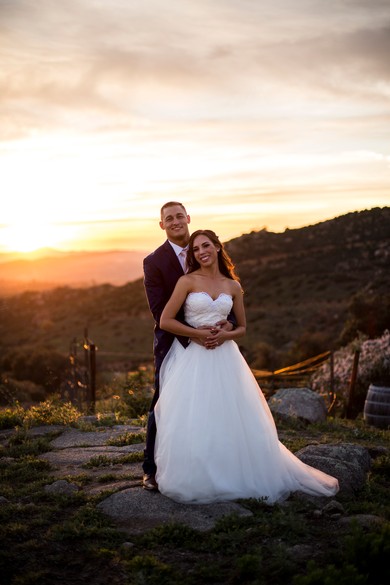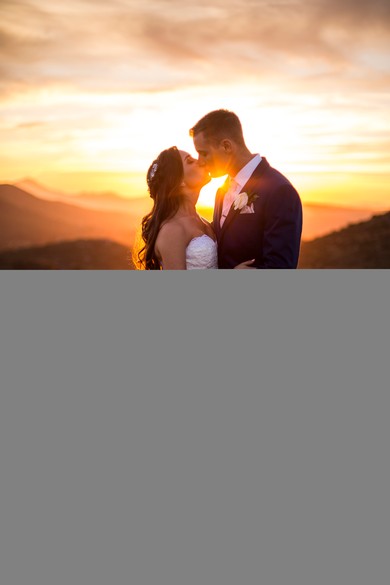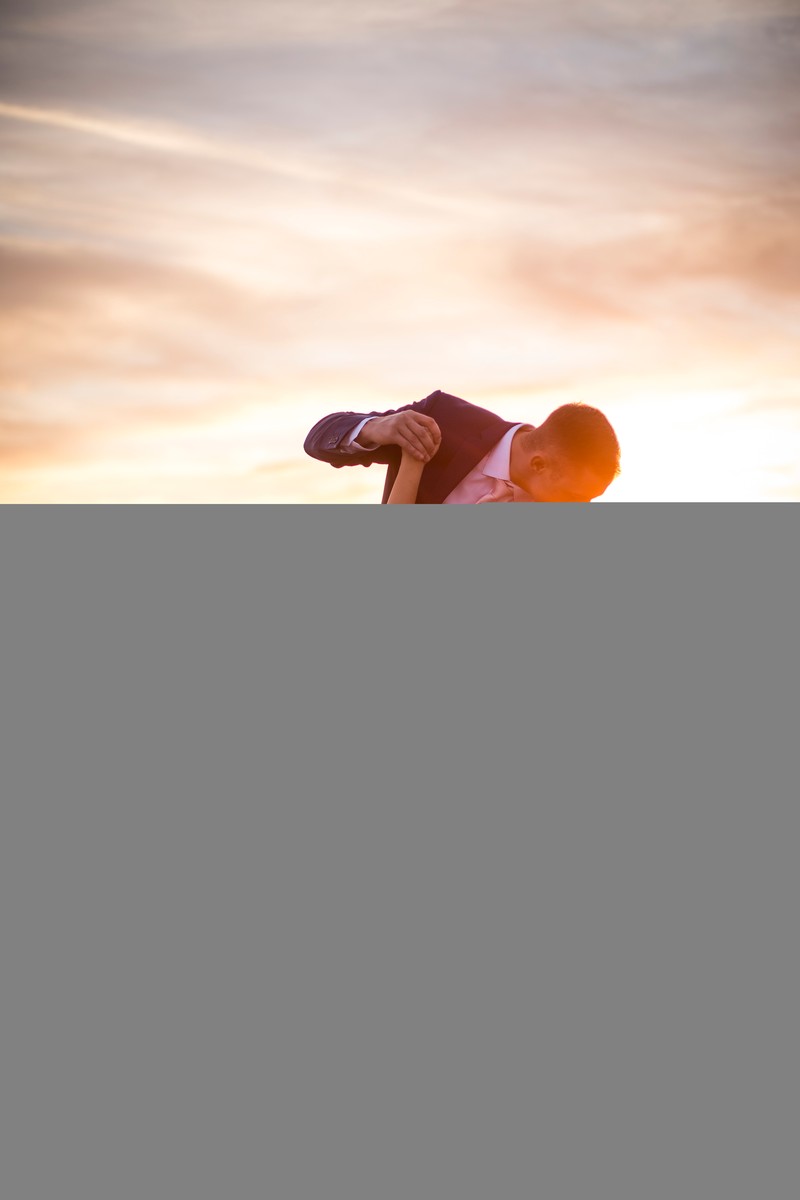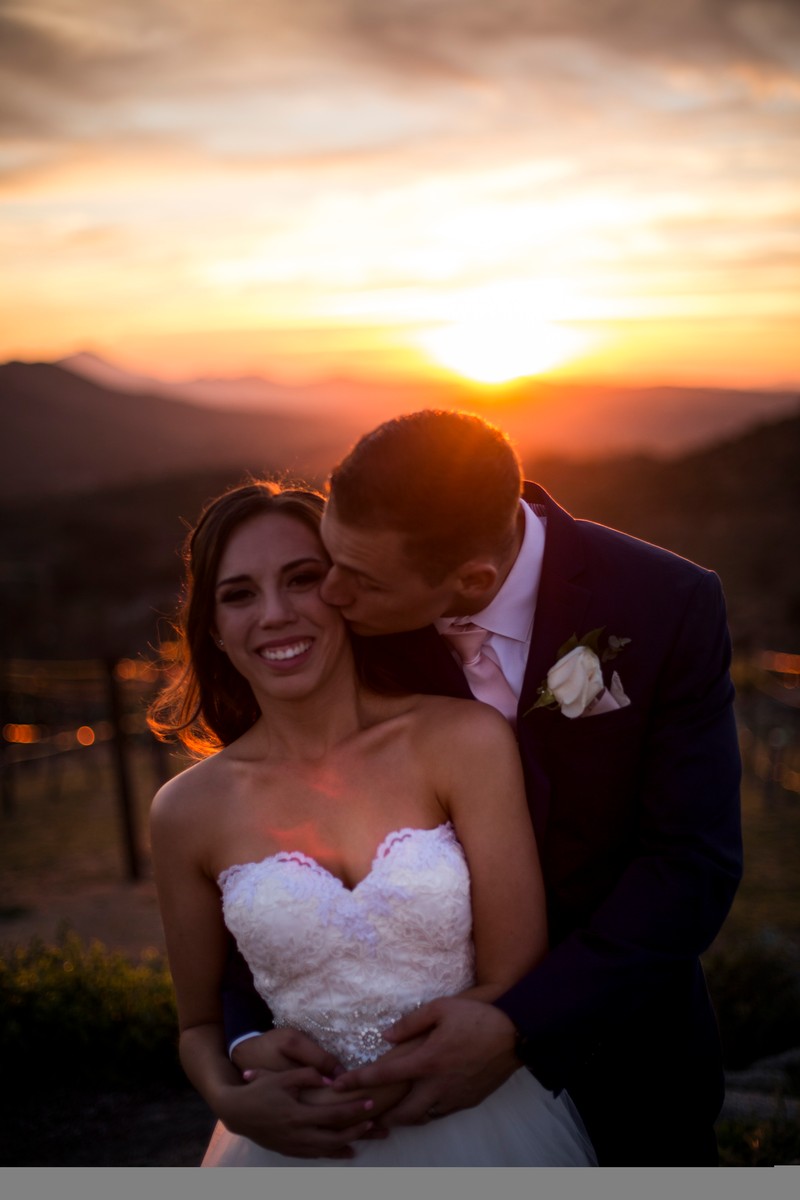 Take a look at their wedding video!
Coordinator: Milagro
Caterer: Mangia Mangia
DJ: Sage Productions
Photographer: Kyle Pawling
Videographer: Epic Affair
Hair & Makeup: Unique & Flawless