February 4, 2022 |
Kiri Cragin-Folwell
3 Unique Ideas to Preserve your Bouquet Forever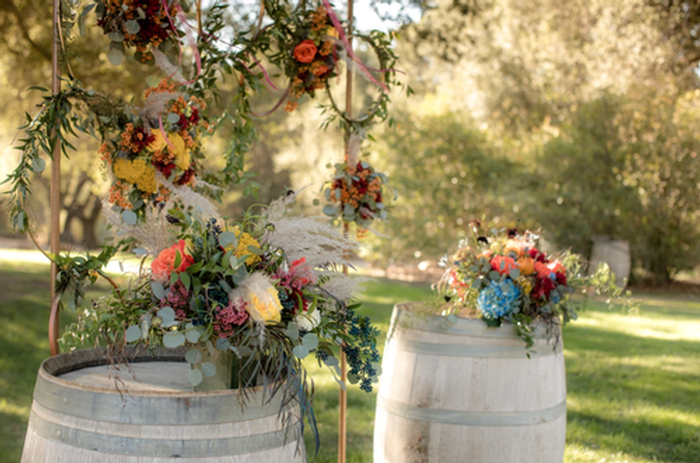 PC:Jessica Schmuckle Photography

If you're getting married at Milagro Winery in Ramona, California's most gorgeous outdoor wedding venue, then you're for sure a lover of all things nature and floral. Our venue is draped in greenery and natural textures that enhance and elevate every event.
Don't leave your bouquet behind, though! Take the florals from your special day at Milagro Winery and preserve them for life, so you can always remember your fun in our flora. Here's three unique ideas to keep your wedding bouquet forever:
Resin Art

You can DIY a pressed, resin memento to hang on your wall, or you can find plenty of people on Etsy who will do it without all the mess.

Watercolor

Make it a date night activity to paint your florals, or hire a professional! Frame and keep it forever.

Ornaments

Everytime you decorate your Christmas tree, you'll be able to enjoy your arrangement all over again! Can you just picture your kids using these and asking about every flower type? Drop ship them to a professional or do it yourself!