May 31, 2017 |
Megan Creed
All of us at Milagro want to say thank you to the members who joined us at our Spring Release Party! We hope you enjoyed yourselves and stayed cool on an unusually warm day. We tasted wine, ate food courtesy of Whisknlade, and listened to live music by Kinnie Dye at the beautiful Patio, Wine Cave, and Crush House. For those members who were unable to join us, we hope you have the opportunity to do so in the future.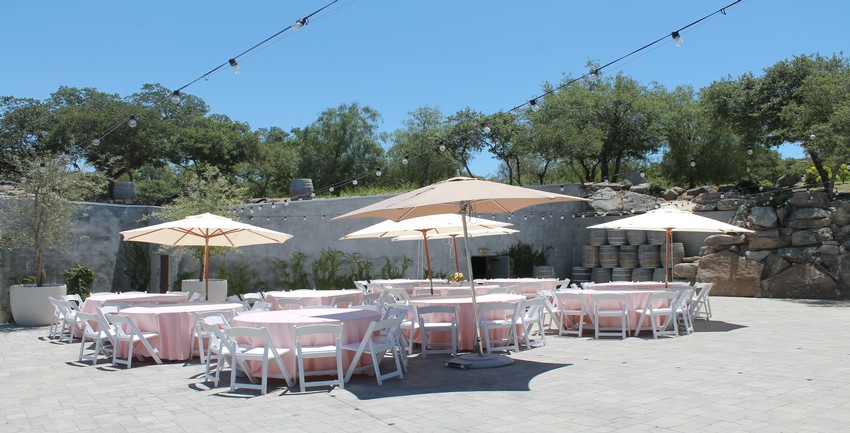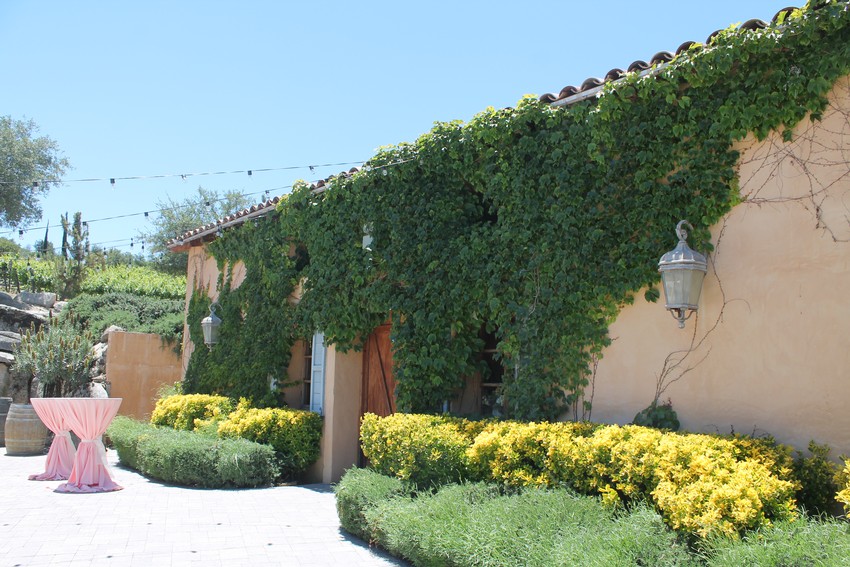 A big thank you to Designworks Florals for providing a variety of stunning arrangements for our members, family, and friends to enjoy.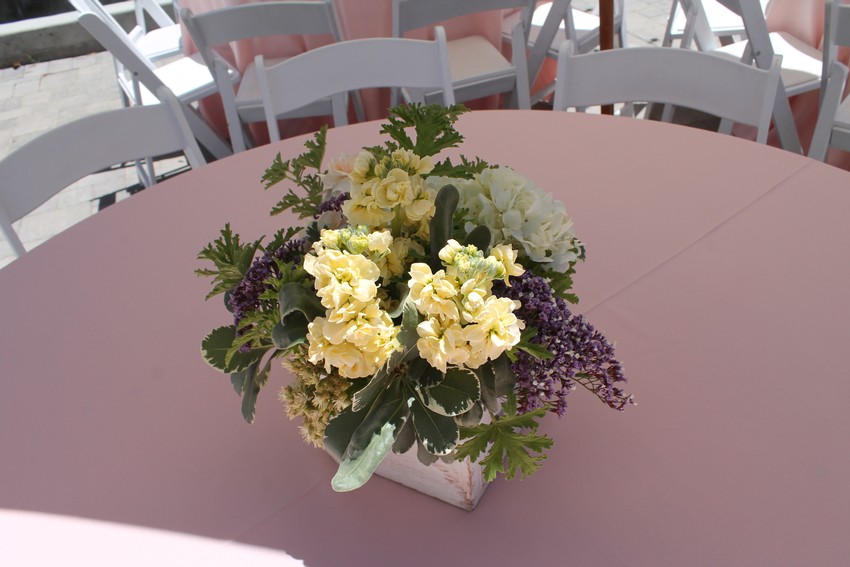 Guests entered the rotunda of the Wine Cave to grab their glass and headed further inside to begin their tasting with our bartenders Julie and Claire.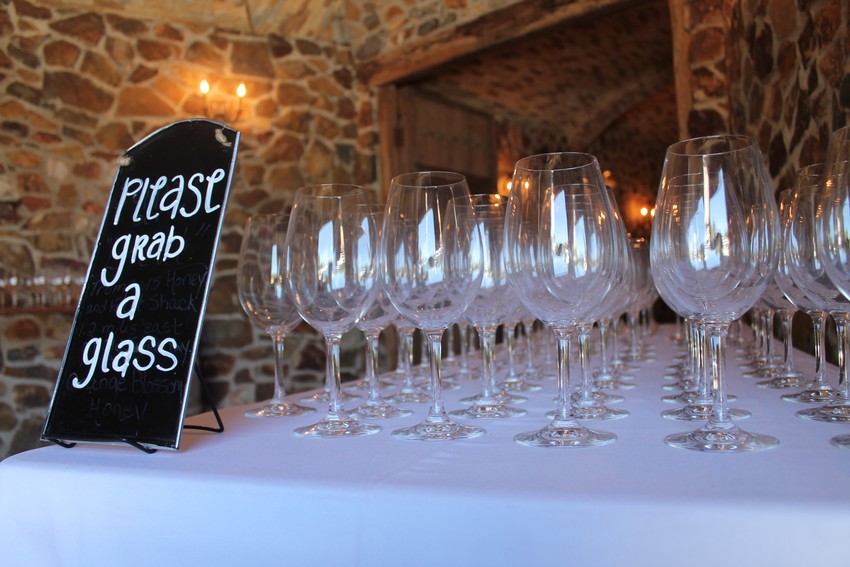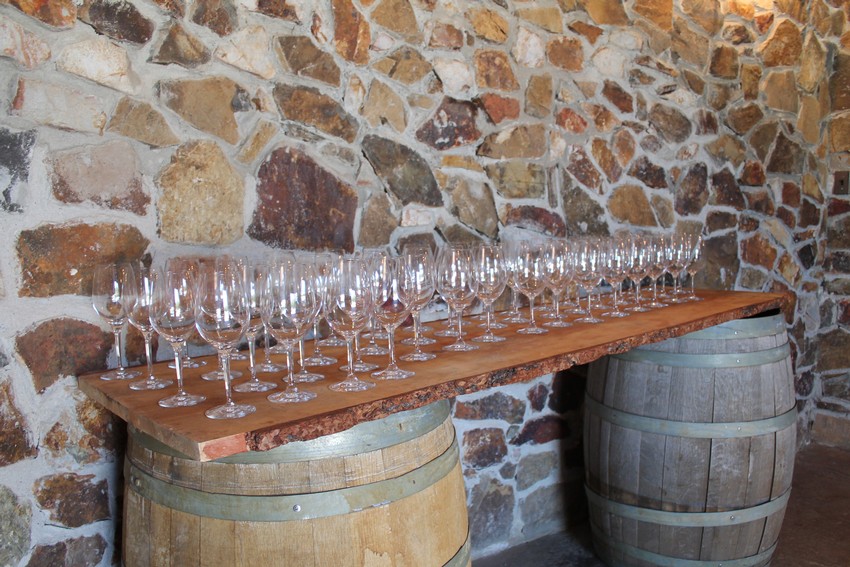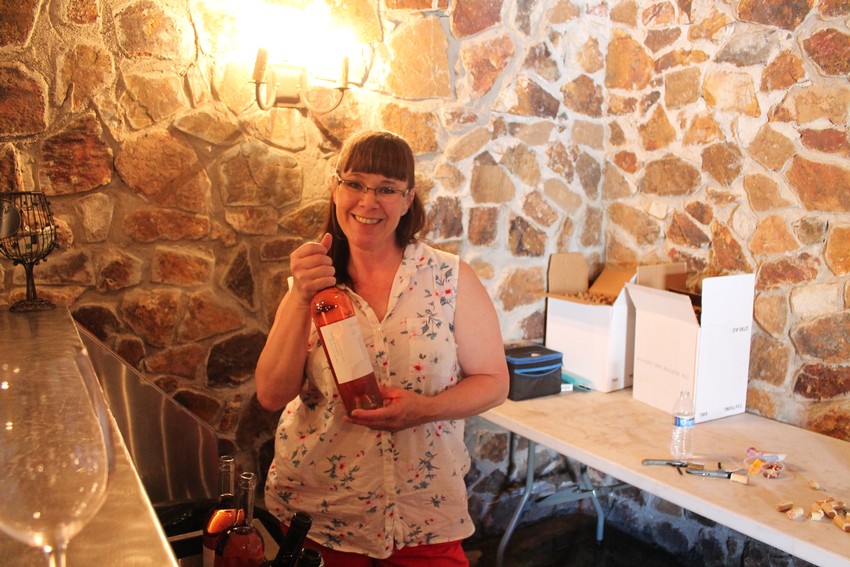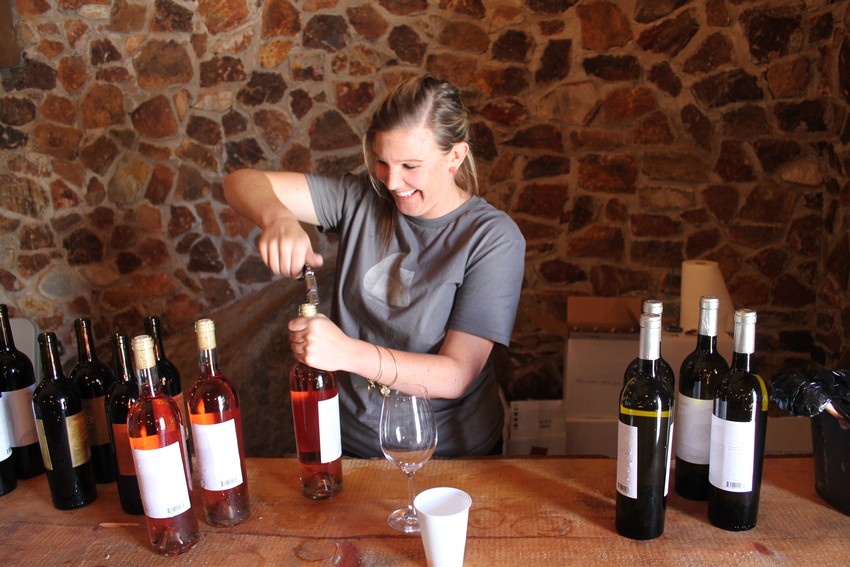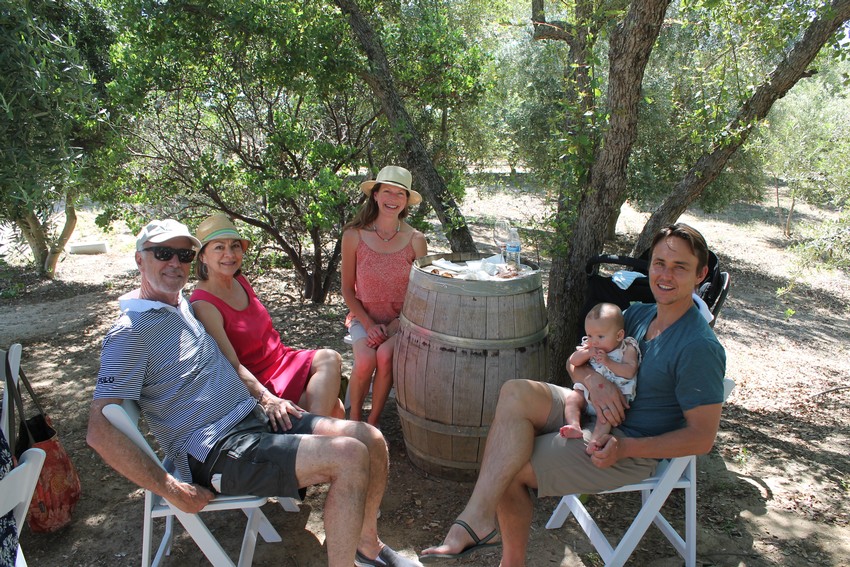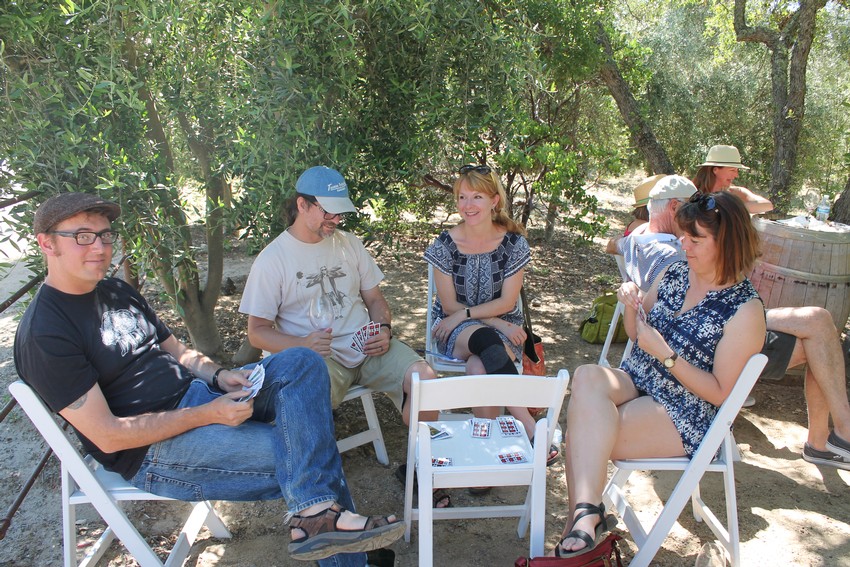 The wonderful Kinnie Dye provided entertainment with covers as well as original music. While spending time in Ramona, she wrote a song titled "Littlepage Road" and sang it for our members. You can hear Kinnie play at least once a month at our Tasting Room.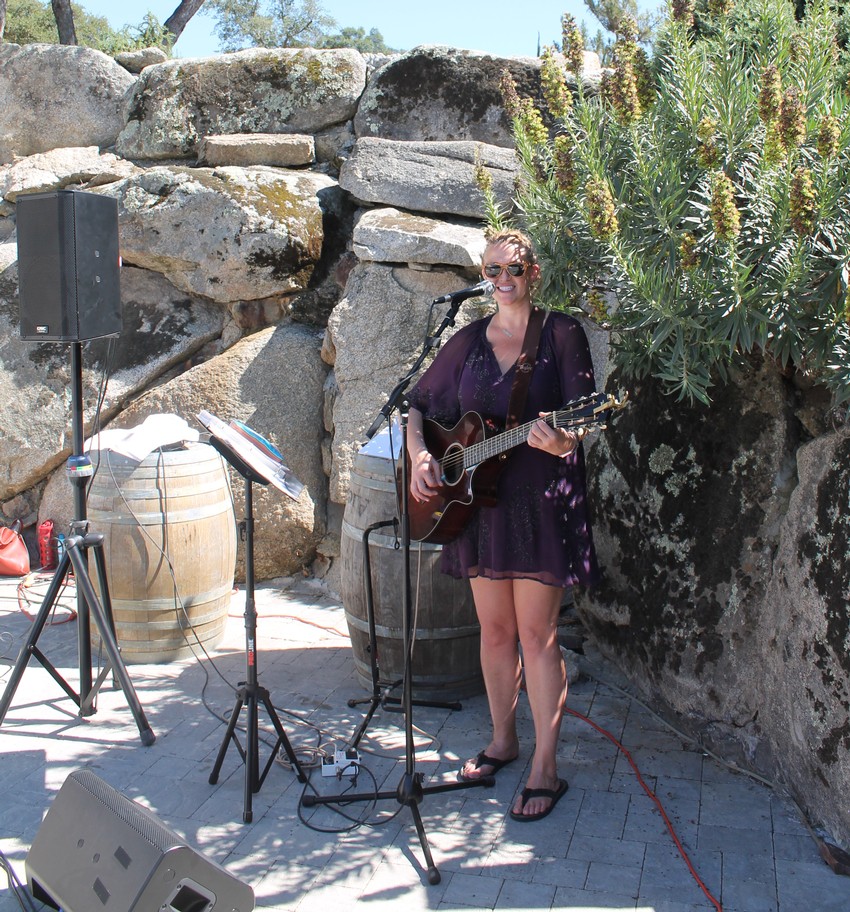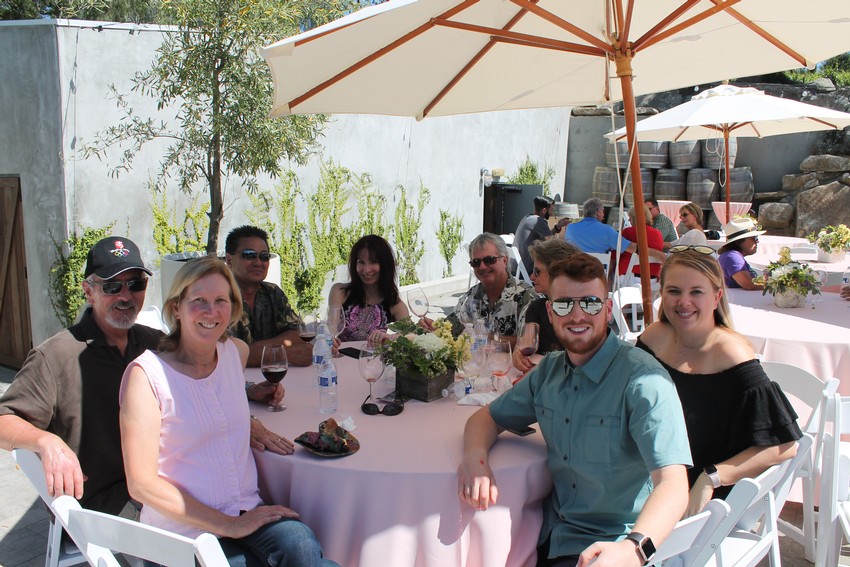 The tastings included 2016 Ballena Blanco, the newly released 2016 Rose, Sweet Vermouth, 2015 Ballena Rojo, Sangiovese, and Merlot.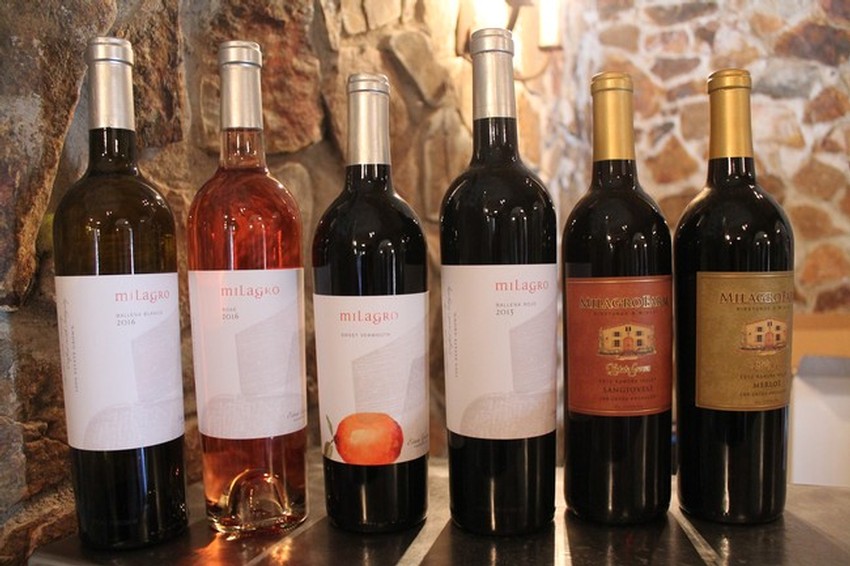 The Milagro wedding and events team: Gabby, Rolando, Melissa, and Megan.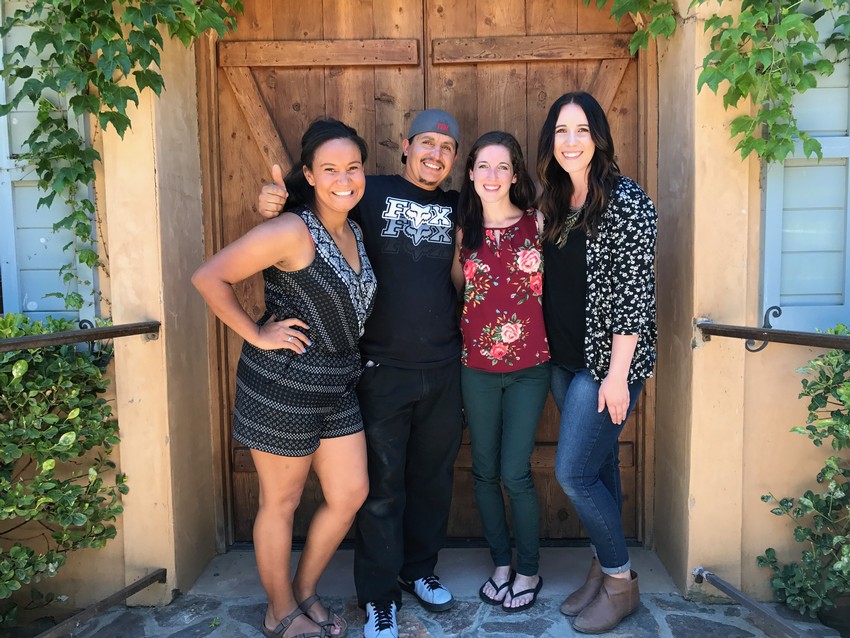 Three of Milagro's past wedding couples are also wine club members and came to enjoy the party. Michael and Stephanie (April 2017), Melanie and Paul (October 2016), Kyle and Erin (April 2017).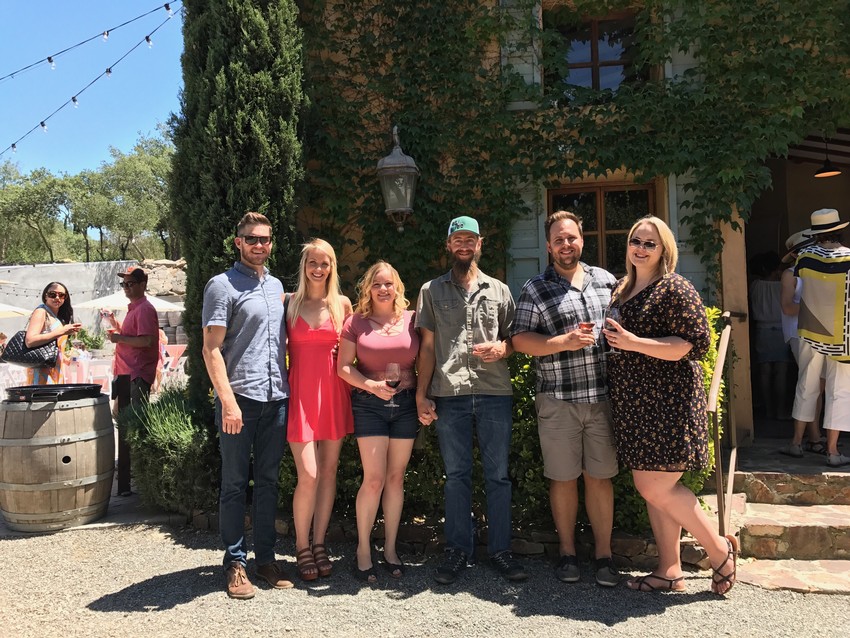 Milagro's owners David, Kit, and Leon always attend the Release Party to enjoy the wine and spend time with our members.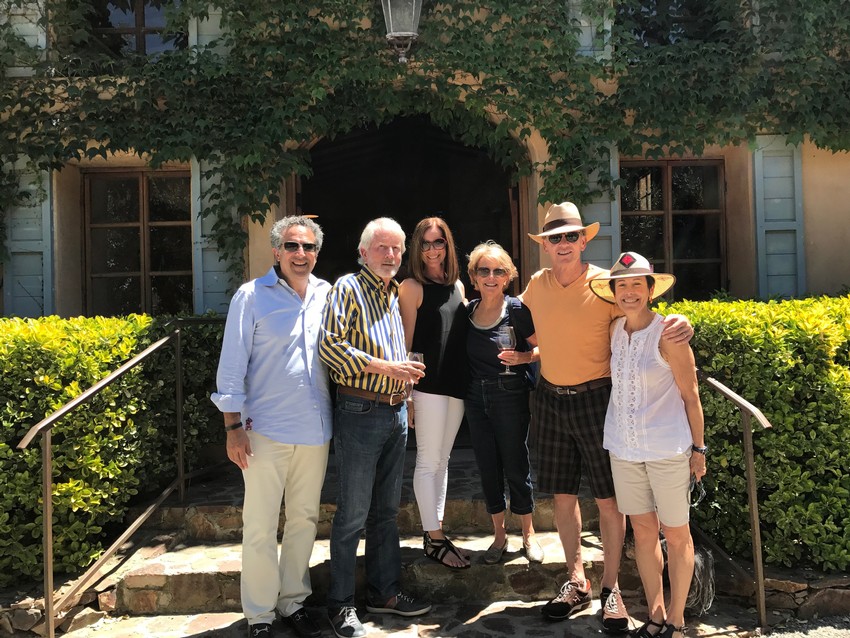 Thank you again to our wine club members as well as their family and friends who were able to join us. We are appreciative of the ongoing support and the feedback we receive from you. We are excited for the future and look forward to putting on more great events to be enjoyed.
Cheers!